Gio Simeone is already in Naples

BeSoccer
5 months ago
2.1k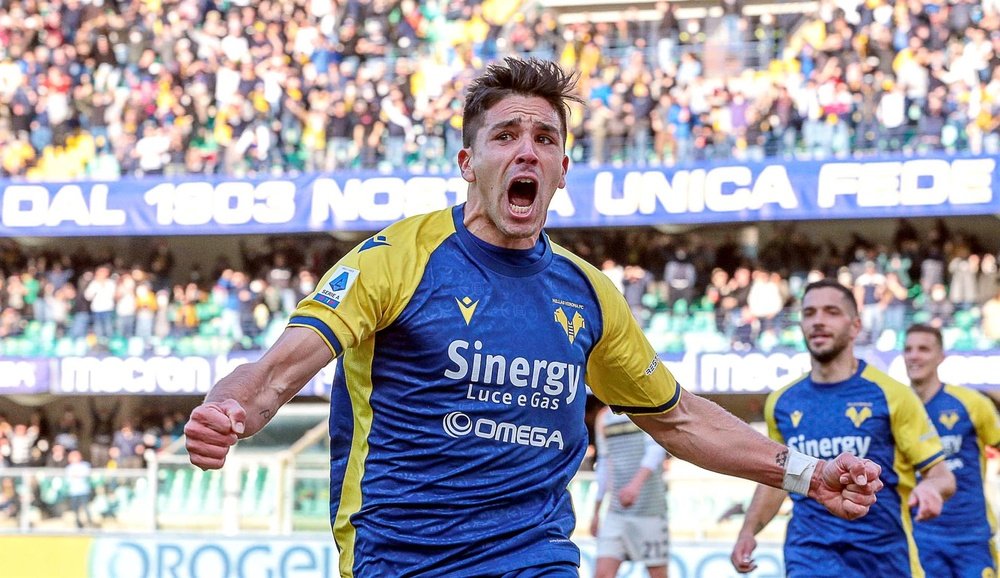 Gio Simeone was close to joining Dortmund. EFE
Giovanni Simeone continues to grow in his sporting career, as he faces more and more important challenges. The Argentinian striker showed last season at Hellas Verona that he is a player with a great goalscoring instinct. As a result, Napoli have turned their attention to him this summer.
Gianluca Di Marzio published on Saturday a video of the South American striker on Neapolitan soil to undergo a medical and sign for Napoli.
To date, it is not known whether the Argentinian '9' will arrive on loan or on transfer. According to 'Marca', if the transfer is carried out, the figure will be around 16 million euros. Meanwhile, if a loan deal is made, Napoli would pay four million euros in this market and the remaining 12 million euros next season.
Last season, Simeone made 37 appearances for Hellas Verona, 32 as a starter, in which he scored 17 goals and provided five assists. A remarkable figure that would help him to fulfil his dream of playing in the Champions League.
August 13, 2022
Mentioned in the news story
Serie A

Hellas Verona

Napoli

G. Simeone