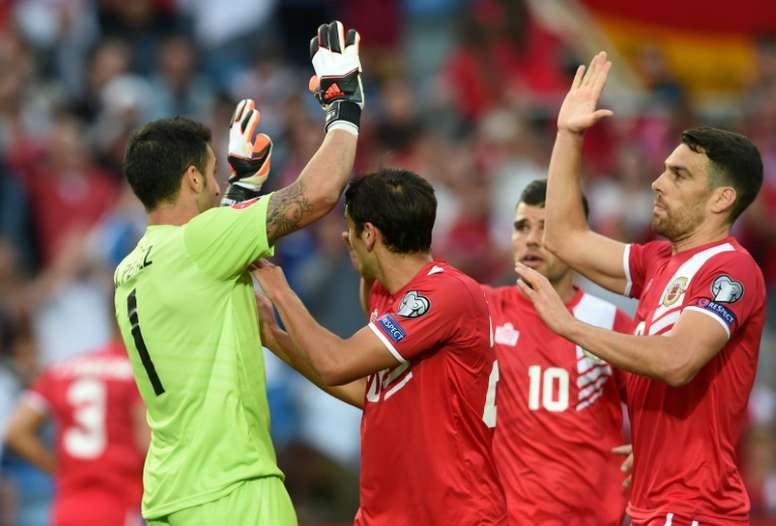 Gibraltar hero reacts to earning side first ever win
In a territory that only has around 34,000 people, there are not a lot of players to pick from meaning that the team have become used to crushing victories since being allowed n to UEFA competitions in 2014.
Having to balance their training with their jobs in offices or shops is not something that most international footballers have to deal with, but neverthless Gibraltar managed to register their first ever competitive win.
The decisive goal against Armenia, captained by Arsenal midfielder Henrikh Mkhitarayan, came from Joseph Chipolina, who scored a penalty five minutes in to the second half.
Speaking to 'Sky Sports', the midfielder spoke of his relief at making such a moment of history for his side.
"We're over the moon right now, quite tired as we have to get a flight back now, just hoping to get home to see our family and relatives." Chiplona explained
"This result is amazing for us because it is our first points in the Nations League and our first ever victory.
"It is a big relief. Not only that, but the work we put in. We are not professionals, we have our own jobs and having to combine one thing with the other is very difficult, also for your family.
"We're in this together; the group is an amazing one right now. This can only be a big influence in the confidence we have struck up.
"But we have to keep working and keep on this same journey."
October 13, 2018