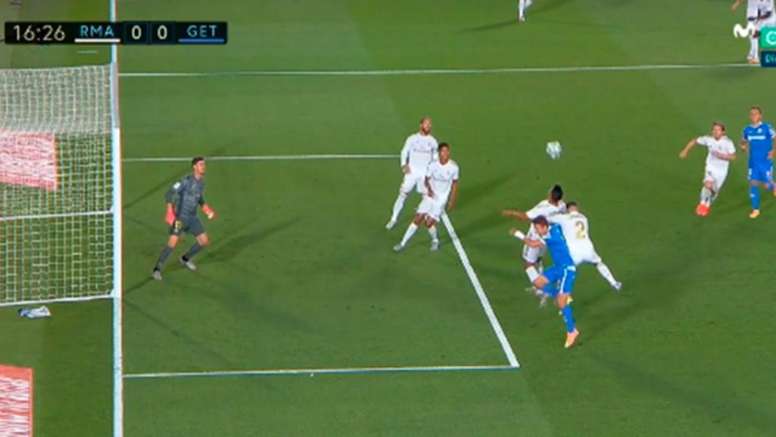 Getafe asked for three penalties in the first half versus Real Madrid
The Real Madrid v Getafe match had its controversial moments. We did not have to wait long for tough decisions. Dani Carvajal could have conceded all three.
The defender saw a yellow card and then a couple of minutes later, Jaime Mata and Timor went down in the area.
Mata claimed he was pushed and bumped into at the back stick after a cross from the right side. The referee did not hesitate in saying play on.
Timor also wanted a penalty after Carvajal put his right arm on Timor's back when he went up to head.
The midfielder went down asked for a penalty from Martinez Munuera, who was right in front of the incident.
Then, just before half-time, Mathias Olivera went down in the area after an individual move. Carvajal definitely took chances.