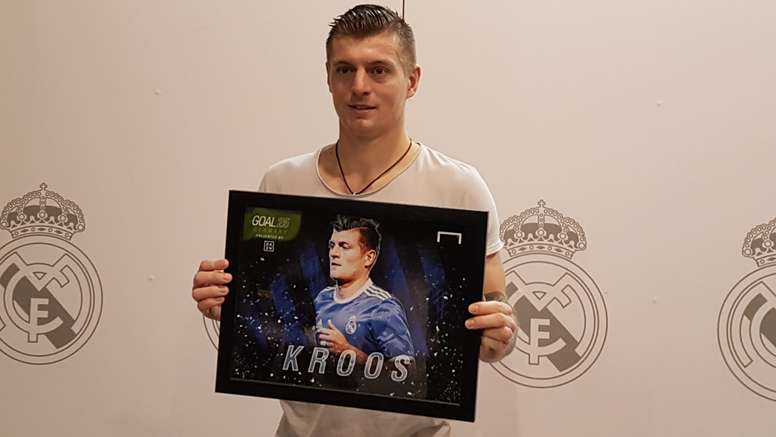 'Germany's best player is the team' - Kroos
Toni Kroos says Germany's success on the international stage has been built on collective spirit, rather than individual talent.
Joachim Low's side hit the jackpot at the 2014 World Cup, as they swept to a fourth global crown.
Momentum built throughout that tournament carried them to the title, with a 7-1 mauling of hosts Brazil at the semi-final stage suggesting that anything was possible.
They went on to edge out Argentina in the final, with Mario Gotze netting an extra-time winner.
Kroos was also a key figure throughout their campaign, with the Real Madrid playmaker a reassuring presence in the middle of the park.
Germany can also call upon talents such as Mesut Ozil, Julian Draxler, Marco Reus and Manuel Neuer.
Kroos, though, insists that Low's squad remain focused as unit and place on no emphasis on certain figures.
When asked to pick Germany's best player based on current form, he told 'Goal': "That's hard to say. Us in Germany, and the whole world knows we have a good squad and not just one good player. I'd say our best player is the team".
Strength in depth was not enough to secure Euro 2016 glory, but Germany are firmly back on track during 2018 World Cup qualifying.
They are yet to drop a point or concede a goal through their opening four fixtures, with Kroos' efforts for club and country seeing him voted the best German player of the year in the Goal 25.
When presented with his award, he said: "I am very happy about it. There are many German players abroad at the moment and when you get an award despite this competition, that is great".
Kroos is currently away in Japan with Real at the Club World Cup, and provided the assist for Karim Benzema's opening goal in a 2-0 victory over Club America on Thursday that booked Zinedine Zidane's side a place in the final.