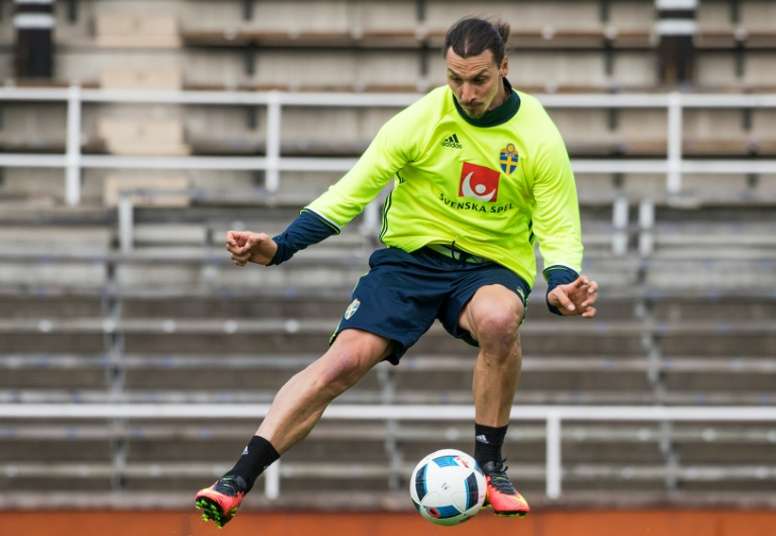 German minnows make Ibrahimovic cheeky offer
The semi-pro club, which plays in Germany's fourth division, has offered a contract to Ibrahimovic following his release from Paris Saint-Germain to play for them after leading Sweden at Euro 2016.
While the German club cannot compete with United's wealth, size, support and standing in the game, they have nevertheless come up with a creative package to offer Sweden's all-time top scorer.
The offer was posted on the club's website under the headline "RWO and Ibrahimovic in negotiations" next to a picture of the Swedish flag.
The deal includes introducing a monarchy to the city of Oberhausen and making Ibrahimovic king, the club's fast-food stands would replace traditional German bratwurst with Swedish sausages and a local brewer would rename their beer IbrahimovicPilsnener.
As if that wasn't enough to tempt Ibrahimovic, the offer includes building a new stand with supplies from Swedish furniture giants IKEA.
"The player will decide in the next few days," concluded the statement.
"We are cautiously optimistic that he will make a positive decision in the direction of RWO."
The club are now waiting to hear from Ibrahimovic -- and are fully aware the call may never come.
"Our media relations officer apparently has nothing better to do on a Wednesday night," RWO's president Hajo Sommers told German broadcaster Sport1 on Thursday.
"He thought that, given the whole current transfer madness, an announcement like this would go down well, so he knocked one out.
"The young man has too much free time, but I think it's great."
Sommer has offered to pick Ibrahimovic up from the airport and take him on a sightseeing tour of Oberhausen in Germany's Ruhr Valley.
"That would be a whole new experience for Ibrahimovic," added Sommer.
"If he wants to expand his horizons, let him come, we would pick him up.
"We could show Ibrahimovic all there is to see in Oberhausen.
"In a football province, like Oberhausen, there are a few things which other places wouldn't have.
"Maybe we're on his list of 50 things which a footballer hasn't done yet."