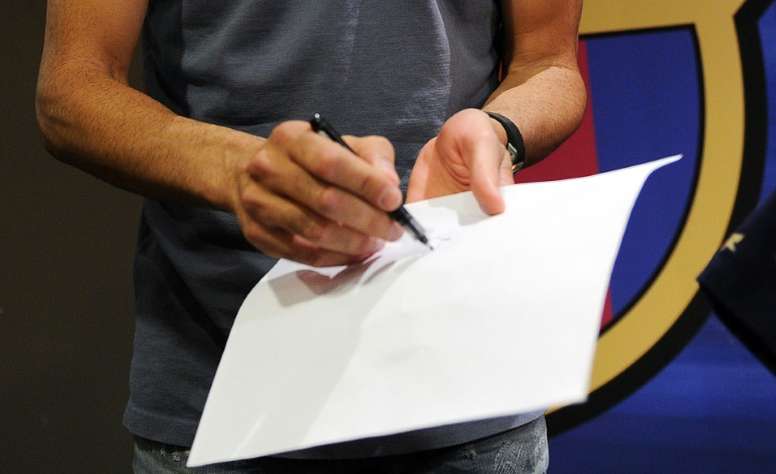 German club cleaner wipes away star autographs
The signatures had adorned the glass of a framed vintage club emblem which took pride of place in SpVgg SV Weiden's VIP lounge.
But that was until someone cleaned the precious momento, erasing the signatures and leaving behind nothing but pristine glass.
"So that no one stole it, we hung it in the VIP room on the first floor," club secretary Susanne Boehm explained to Bavarian news website Onetz.de.
Boehm said that when she first noticed all the signatures had been wiped away, "I thought I was going to have a heart attack".
She said she had her suspicions as to who the culprit might be, "probably a cleaning lady who thought the youth team had celebrated up stairs and sprawled some graffiti".
The club had recently changed their cleaning staff, so there will be no inquiry to find the person responsible, and plans are in place to get fresh signatures.
"I have explained the whole thing via email to Bayern (Munich). Those I know there are already willing to help," said club spokesman Stefan Noerl.
He has also attempted to contact Liverpool coach Klopp through social media, "he'll definitely help us", but Noerl is less hopeful of ex-Bayern coach Guardiola getting involved.
"One can try Manchester City, but from what I reckon with Guardiola, it won't come to anything," he added.
Since the story broke in Germany, the club says the phone has "rung off the hook".
But while Boehm, a fan of Germany goalkeeper Manuel Neuer, is grateful for people's help in getting fresh autographs, nothing will replace the ones wiped clean away.
"Autograph cards just aren't the same," she said with a sigh.
SpVgg SV Weiden play in the North Bavarian league, the fifth tier of German football,