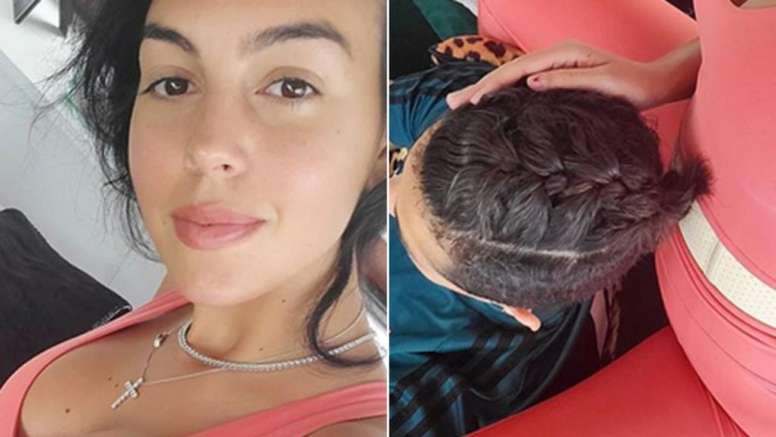 Georgina dares to change Ronaldo's look
The lockdown ended and players have returned to work bit by bit. Ronaldo returned to training on Tuesday.
But after the return to the routine, there's always time to relax. Georgina Rodríguez shared with her followers another moment alongside Ronaldo.
"I love to pamper my loves. This afternoon, I'm practicing root plaits. This model knows how to stay very still", the model wrote on her social media.
Alongside the message, an image of Georgina while she combed Ronaldo's hair with a plait. A daring look that the Portuguese will maybe make fashionable.