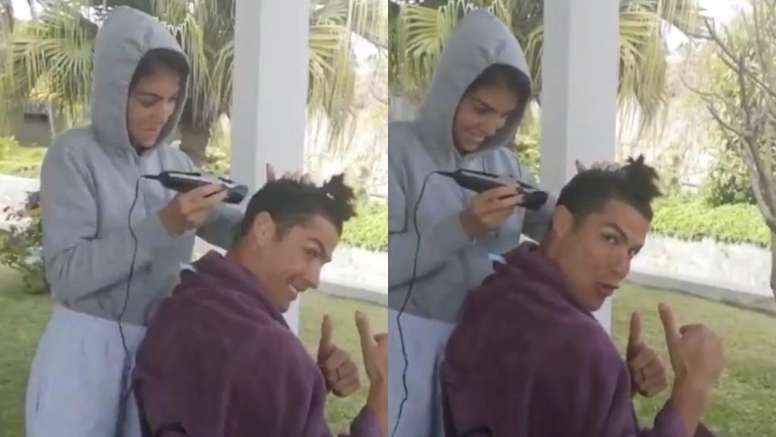 Georgina cuts Ronaldo's hair and he celebrates it with his classic celebration
Many footballers cut their hair at home because they cannot leave their homes. Ronaldo has had no choice but to use his razor at home.
The player shared some videos in which Georgina appears taking care of the Portuguese star's hair. Watch, without touching his pigtail, because he has struggled a lot to keep it on his head.
Ronaldo celebrates it. Watch the video until the end.
April 4, 2020