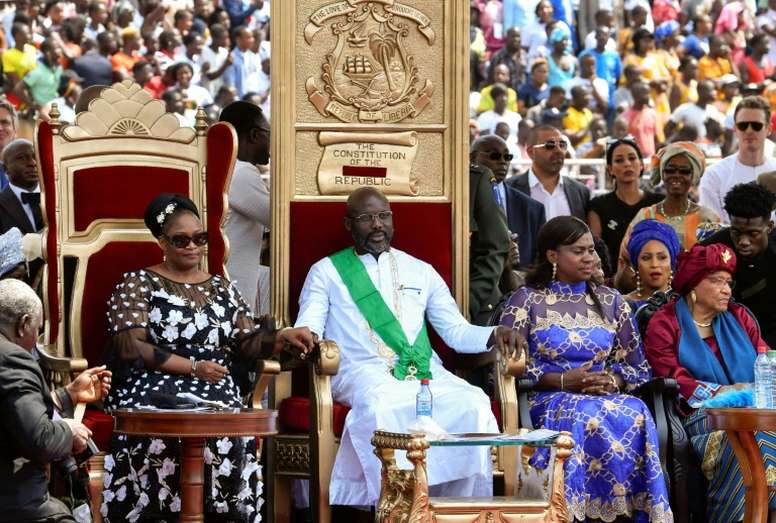 George Weah- the only African winner of the Ballon d'Or
Drogba, Eto'o, Salah to name just a few. None of them have ever won the Ballon d'Or. Perhaps it was made even more difficult for them playing in an era when there were so many footballing greats.
In 1995, the Ballon d'Or saw its first African recipient crowned and rightly so. Geroge Weah had a superb career starring for many teams but with PSG and AC Milan the teams where he ultimately won the award at.
Weah beat a barrel load of star players to lift the European Footballer of the Year as it was called then. Alan Shearer, Luis Figo, Ronaldo, Roberto Baggio, Marcel Desailly... and that's players who failed to make the top 10. There's no doubt that there was a lot of footballing talent in 1995.
But for a player to win the award that has never even played at a World Cup? Well, that is something special.
Weah started his career out at Monaco but it was at PSG when he showed the world what he was capable of. He helped his side win 1 league title, two French Cups and 1 League Cup. He was also the top scorer in the 94-95 Champions League as PSG made the semi-final only to fall against AC Milan. The Italians took note.
He was then transferred to Milan in July 1995 when he really shone. Weah was a club legend and scored 58 goals in just 147 matches. He also won two Serie A titles while at the club. The only thing that deprived him of a Champions League was the supremacy of his boyhood club Juventus during the 90s and that not as many teams from the top leagues made Europe's premier competition.
That didn't matter one bit though as 1995 was an important year for Weah and African football. He was crowned the best player in the world. He sadly couldn't repeat the feat in 1996 when he came 12th, one place behind Nigerian star, Kanu.
To this date, Weah remains the only African footballer to ever have won the Ballon d'Or. But with the breakthrough of many talented players and as Messi and Ronaldo approach the final years of their careers, perhaps another player from the continent will win the Ballon d'Or in the near future.