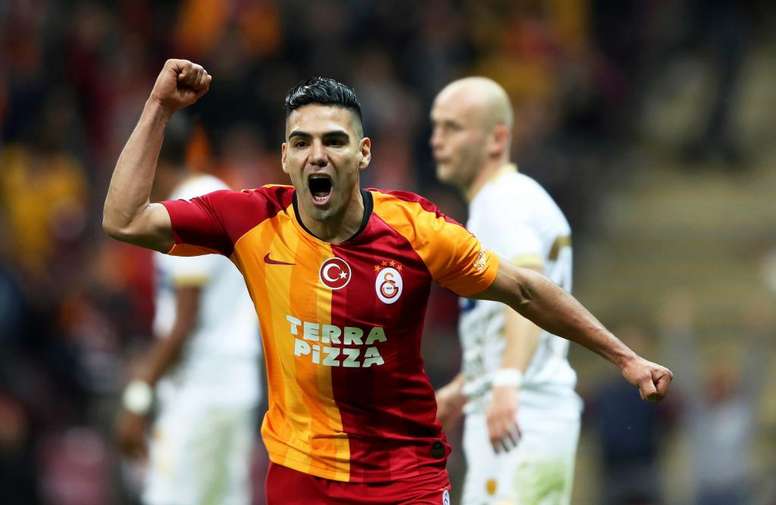 Galatasaray's other plan to reduce Falcao's salary
Radamel Falcao is the best-paid player at Galatasaray with around 7 million euros a year, a sum that the player doesn't want to lower, according to the director of the channel 'Win Sport' to 'AS'.
But the Turkish club are looking for another formula to be able to save 1.5 million on the player. As 'Sporx' inform, there exists a bonus that Falcao and Galatasaray agreed on when the Colombian came to the Turkish side.
What isn't known is if Galatasaray will ask Falcao to give up the whole sum or only a percentage, as the club need to reduce costs to guarantee their economic viability.