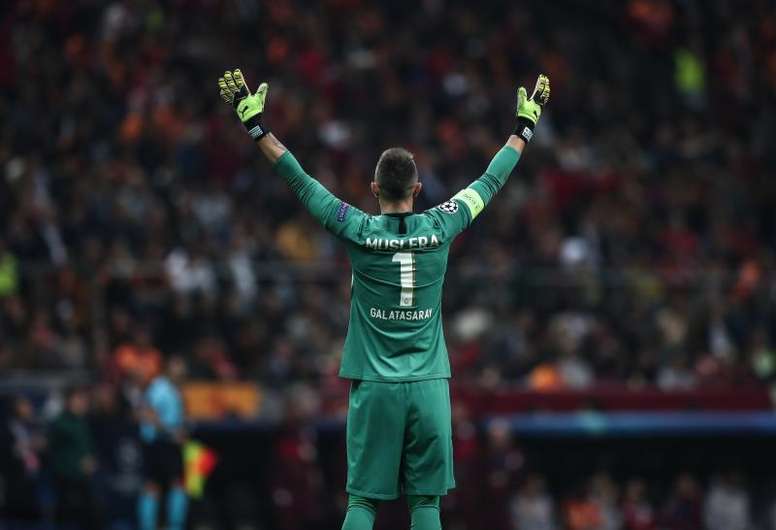 Galatasaray's incredible crisis: everyone for sale except Muslera!
Galatasaray are currently fourth in the Turkish league due to a string of poor results. The club are going to make mass changes to their team for next term and the Turkish press say that coach Fatih Terim told the club's president that any player can be sold apart from Uruguayan keeper Fernando Muslera.
"Apart from Muslera, you can sell anybody," Terim told the club president Mustafa Cengiz in an emergency meeting, Turkish paper 'Aksam' says.
Since football resumed post-COVID-19, Galatasaray have accumulated two losses and two draws and it would be a miracle if they made up the 11 point deficit to leaders Istanbul Baseksehir with four games left.
Muslera suffered a fracture to his tibia in the first game back post COVID-19. That, together with injuries to Romanian striker Florin Andone and Marcao, led to a disastrous run of form. Radamel Falcao also got injured.
Falcao scored a goal in the match against Gaziantep BB which ended in a draw on 21st June and then went off injured.
The paper 'Hurriyet' calculates that Falcao's annual salary of seven million euros a year means that it is an average of 636,000 euros per goal. He has scored 11 goals in 22 matches out of the 34 his team has played this term.
There is speculation over the player's future at the club. The president once said that "there is no such thing as players not for sale."
Fatih Terim seems to agree with this. According to 'Aksam', Terim says anyone can be sold except Muslera who has been at the club since 2011 and is considered a Turkish football legend.
Although the doctors beleive that the Uruguayan will be ruled out for between six and eight months, some papers are hopeful that the goalie can return to training in Autumn.