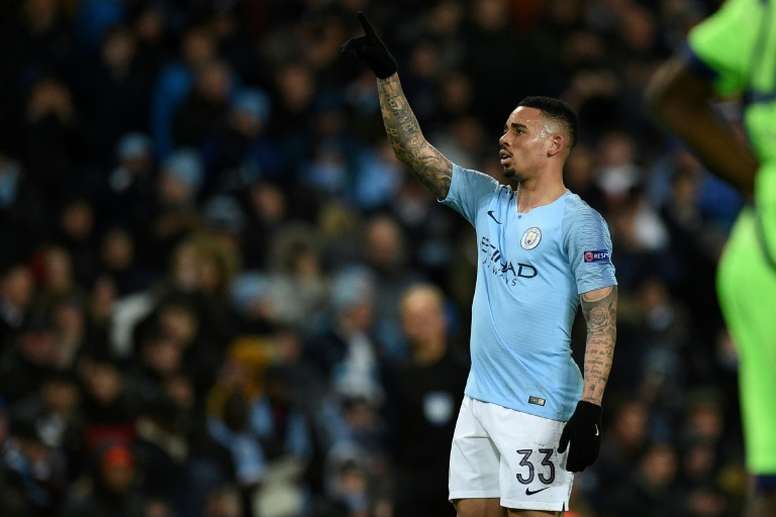 Gabriel Jesus on Pep: "He's intense, accelerated..."
Gabriel Jesus has converted the Etihad Stadium into one of the best places in the league. The Brazilian has evolutionised thanks to Pep Guardiola, who values him a lot and Jesus has now analysed him as a coach.
"Quite accelerated, an intense guy. I am also this way, but him, as coach, he is very intense. I admire this in him. I try to concentrate as much as possible on learning more and more, and my team aswell," he said in an interview with 'Esporte Espetacular', upon being asked about how the Spanish coach s in day to day training.
The 22-year-old attacker, who is usually named in Brazil's national team squad, which who he won a gold medal in the 2016 Rio Olympic Games and the 2019 Brazil Copa America, considers that Guardiola "is doing good work".
"It is no coincidence that we are making history in the City shirt, winning games, trophies... and conquering," Gabriel Jesus indicated and he had no hesitation in acknowledging that he had learned "enough" from him.
"I left Brazil and arrived here a little nervous, wanting to play, picking up the ball and going up... Now I am calmer, with a lot more time to dribble, to shoot. I've learned a lot of that sort of thing," he added.
The Brazilian striker started this season with Manchester City on a better foot than before. He has already scored five goals and got two assists in the 13 games that he has played in.
"This start of the season, for me, is going very well. Very different to the start of last season. I come playing, I come scoring goals. I'm very happy, not only with the goals, but also with my performances," he explained.
_