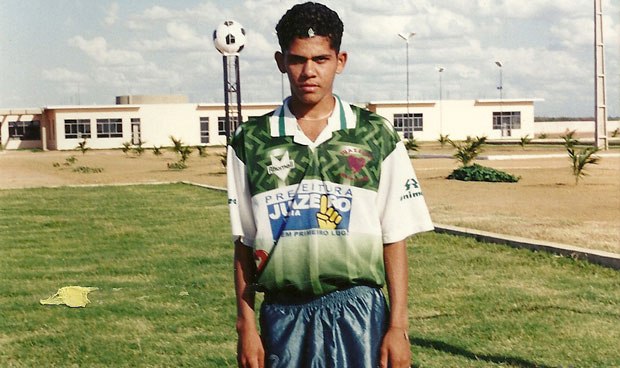 From sleeping on a concrete bed to the most successful player in football history
He may now be one of the world's best defenders but Alves's roots were planted in north-east Brazil, where his character was formed by his father, Seu Domingos.
Alves grew up working alongside his father, growing melons, tomatoes and onions on rented land in Umbuzeiro. It was there that Domingos set up a football team, allowing his son to develop as a winger.
At the age of 13, Alves left home for the state capital of Salvador, where he made 25 appearances for Esporte Clube Bahia before completing a transfer to Sevilla.
The rest, as they say, is history. Alves spent six years successful years with Sevilla and then moved to Barcelona in a transfer worth £23m, where he made 247 appearances and put his name in the football history books.
In June 2016, Juventus announced the signing of Alves and the right-back lifted Serie A, as well as the Copa Italia in his first and only season in Turin. Then, in his latest adventure, he moved to France with PSG, where he kicked-off by lifting the French Super Cup.
If Alves does add another trophy to his already stellar collection, he will become the become the most decorated footballer in history. At the moment he shares the accolade with Ryan Giggs and Kenny Dalglish, who also won 35 trophies in their careers.