From eight hours without a goal to one every 25 minutes
Four goals against Melilla, two against Valladolid and five against Viktoria Plzen. Madrid are a side transformed from their lengthy drought just weeks ago.
Whilst Solari, or whichever brave soul takes on the job long term, has plenty of work ahead, there is no doubt that the Argentine has breathed life back into the club's attacking players.
Having endured that agonising eight hours-plus wait for a goal before Marcelo finally found the net against Levante, it is now practically raining goals for 'Los Blancos', with one coming along every 25 minutes.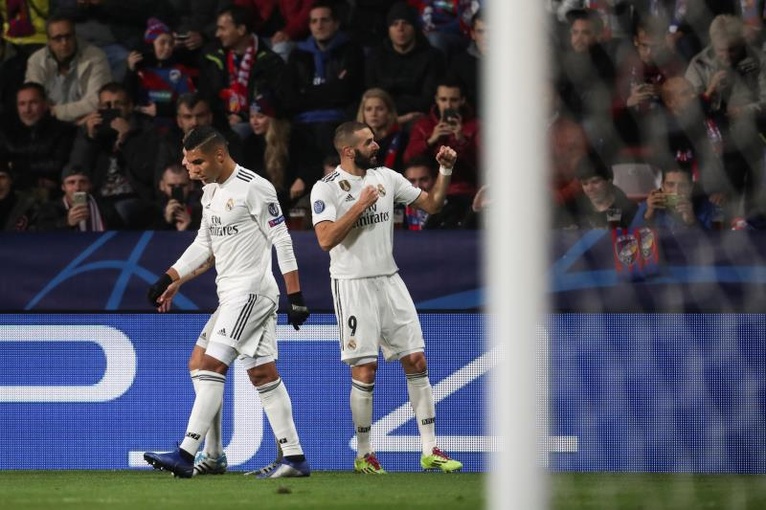 11 goals in three games has been the return since Solari took the helm temporarily, though such an impressive goal average will surely prove impossible to maintain long term.
The interesting thing is that the upturn in fortunes in front of goal hasn't been down to a single player re-finding their shooting boots, but rather a collective effort.
The much-maligned Karim Benzema has scored three times under Solari, whilst Sergio Ramos, Gareth Bale, Toni Kroos, Casemiro and even Alvaro Odriozola have all managed to find the net in a more liberated Madrid side from back to front.
Whereas it took over a dozen shots on average for Madrid to make a breakthrough under Lopetegui, they now need less than five.
There are certainly still improvements to be made at the back as the likes of Ramos continue to look for their best form, but at least there have been significant advancements at the sharp end of the pitch.