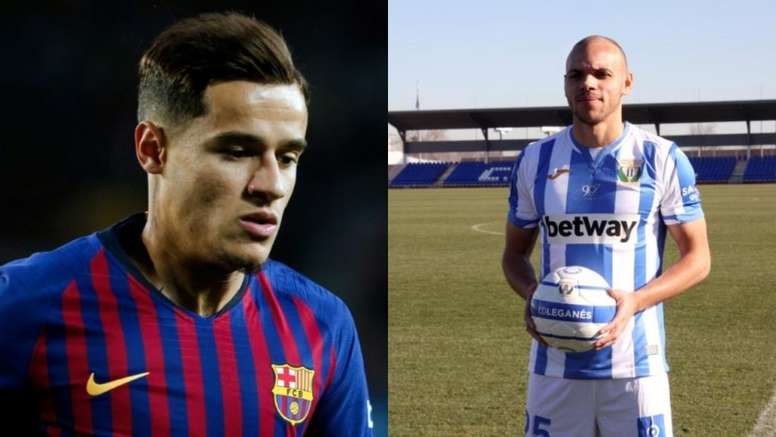 From Coutinho to Braithwaite in two years
A number of circumstances have led Barcelona to see Braithwaite as one of the best options for alleviating the casualties. First Luis Suarez's injury and then Ousmane Dembele's have pushed the club to make drastic decisions and force a signing. The only reason they can sign on the domestic market is because of the French striker's long-term leave. And that's where the problems start.
It is almost impossible to find a guaranteed striker in Spain who is not already established in a team and who has an affordable price and salary for Barça at this point. These mid-season moves have already become a regular feature of the Barcelona line-up.
In January 2018, Barça made what was then the most expensive signing in its history. Coutinho landed in Barcelona from Liverpool in a move that cost the club around 145 million euros after add ons. The Brazilian never settled in, but it was a big-name move that got the Camp Nou excited.
Twelve months later, in January 2019, Barcelona found themselves in a similar situation to the current one - they needed a '9' - and opted to get Boateng on loan, who barely played any role in the squad. This operation was already criticised at that time.
Now, in February 2020, it is Braithwaite who is running for a place in the squad. The Leganes striker, for many, should not be Barça's main option if the squad had been more compensated in the summer. The injuries, a stone in the road.
Antoine Griezmann's arrival has not been enough to make up for the losses either, despite his good performances. Some of the fans believe that the club should save as much as possible this season with a transfer at a low cost and then sign a striker who can guarantee good performances in the summer to act as a natural replacement for Luis Suarez. Inter Milan's Lautaro Martinez has been consistently linked for this exact purpose.
For this, the team perhaps must face certain changes. Luis Suarez's ages, the wage bill of the staff and the need for a generational change, are all important factors to be taken into account by then. For now, Barça is focused on the immediate future.