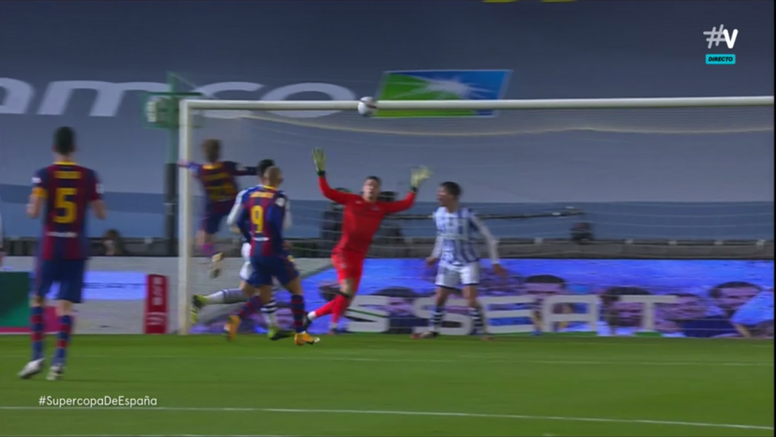 Frenkie de Jong put Barca ahead in Spanish Super Cup
After suffering a great deal in the opening stages of the match, Barcelona took charge against Real Sociedad and ended the first half in the best possible fashion: leading.
At 0-0 and just six minutes before half-time, Frenkie de Jong showed once again that he is very good going forward and he put the Catalans ahead at El Arcangel.
The Dutchman finished off a lovely attacking move by Koeman's men who had been getting close to scoring for several minutes.
It all started with good movement by Braithwaite and good play by Griezmann on the left flank. The Frenchman got to the by-line and put a looping ball to Remiro's near post.
De Jong appeared there unmarked to head home and put Barca ahead just before the interval.
January 13, 2021