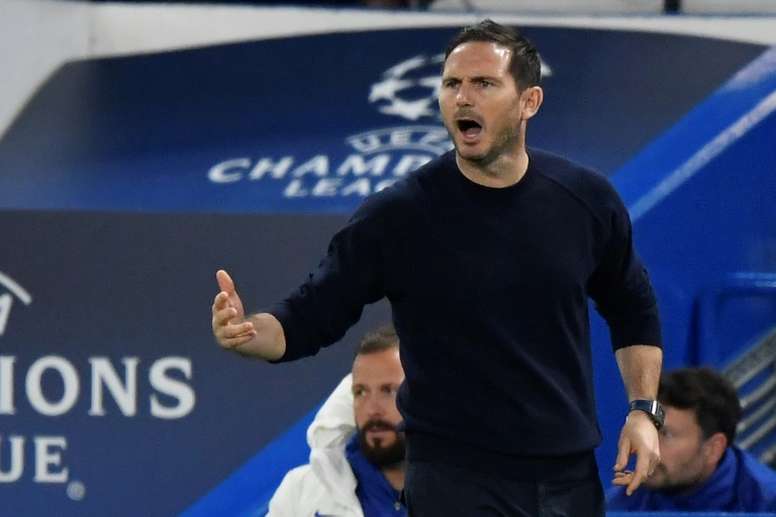 Frank Lampard fought with players
Chelsea ended Frank Lampard's contract as manager this Monday. He was a legend on the pitch, but his time at Chelsea as a manager was less successful. In England he is described as being arrogant.
The controversial photo of Danny Drinkwater celebrating after Lampard was sacked saw the player have to come out and explain the Instagram story. That was not the only bit of bad news. Only Thiago Silva said goodbye to the coach and doubts over the relationship with his squad started to become public.
'The Athletic' went further than that and analysed his biggest problems at the club: "He didn't talk to the players. Well, only to those he liked. Those that didn't play didn't speak to him for months. It's frustrating for a footballer, you don't know what you have to do to improve or what the manager is thinking."
The online paper explains an incident involving Marcos Alonso during a match with West Brom. Chelsea were losing 3-0 and Lampard decided to subsitute the Spaniard who then tried to leave and get on the team bus. This made Lampard furious and he did not even let Alonso sit on the bench with his teammates. He was forced to sit in the stands and the full-back has not played since that incident.
Finally, Lampard worked Chelsea very hard in training and the squad did not agree with working so intensely because it meant they were more likely to get injured and end up being exhausted in the final few months of the campaign.
He had several issues to deal with and few solutions on the pitch and so ninth placed Chelsea decided to get rid of him. After moving to Chelsea from Derby, Lampard will now have to reassess and decide where to go next.