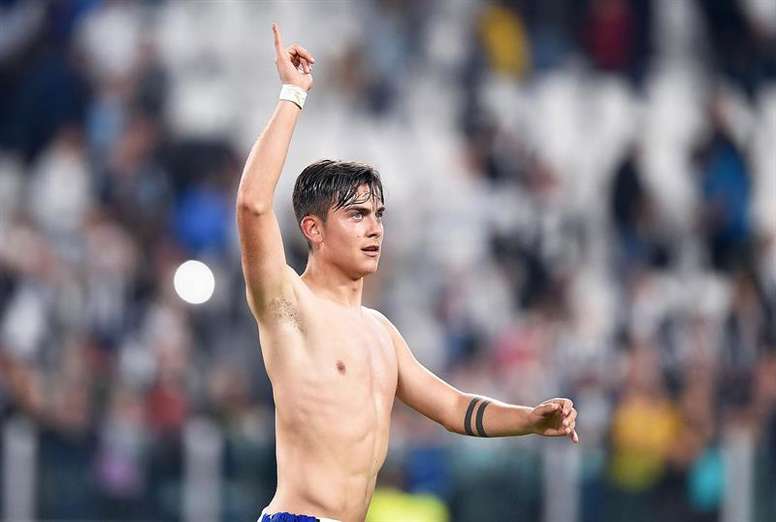 Four options for Dybala
If Paulo Dybala's brother is to be trusted, the Juventus player is ready to leave Turin this summer. "There's a good chance that Paulo will leave Juventus, there are a number of uncomfortable players in the club. He needs a change," he told Futbolemico.
The Argentinian player is a prominent figure in world football right now. He is skilled, provides good performances and is only 25 years old. However, Cristiano Ronaldo's arrival has left him without the protagonism he used to enjoy, which has also led to a decrease in his records: he has only ten goals in 40 games.
In Europe there are several clubs that are aware of the situation of Dybala. According to 'Tuttosport', four teams have taken the lead: Atlético, United, PSG and Bayern. In recent hours, after the announcement of Griezmann's departure, Dybala has been linked to the Wanda Metropolitano.
Also on the scene is Manchester United, who could get rid of Lukaku to make Dybala's arrival cheaper. The 'red devil' squad will be renewed this summer after a very poor season. As will happen at Bayern, where the changes have already begun. The Bavarians, who also target Griezmann, are aware of the player's status and have been after him too.
Finally there is the possibility of PSG, a team that has the financial capacity of outbetting the all others and will not slow down in their efforts to finally win a Champions League. Al-Khelaïfi and company are scanning the market looking for a new world class player with which to fight for all titles. And maybe Dybala is one of the chosen ones.