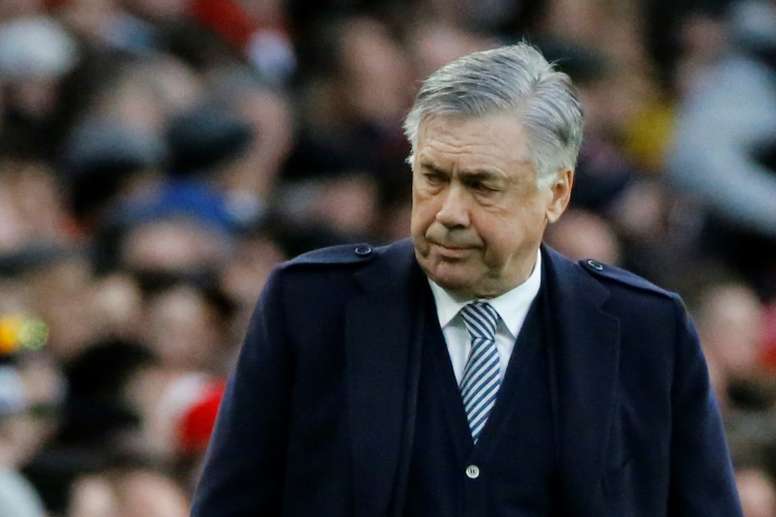 "For Madrid, winning the Champions League is an obsession"
Current Everton manager, Carlo Ancelotti, assured that his spell at Real Madrid between 2013 and 2015 was an "unforgettable" experience and that when the Champions League came along it was like "an obsession" for Los Blancos.
"I think when you are a manager, you have to try and manage Real Madrid one day in your life. I spent two years there and it was an unforgettable experience because I think Real Madrid is the best club in the world for the image that they have outside", he told 'Sky Sports'.
"Everywhere we went, in every country, there were a lot of people there who wanted to see you, to support the team so it is an unforgettable experience, a top organisation, a fantastic training ground and a fantastic team at the time when I arrived", he noted.
Among the trophies that Ancelotti won with Real Madrid, the 10th European Cup won in Lisbon against Atlético Madrid stands out.
"The team had some problems in the past years when I arrived there. The fact that they were not able to win the Champions League for 12 years was like an obsession for them because Real Madrid was used to winning a lot of Champions Leagues. I had the luck in the first year to win it".
About the players he has managed in his career, he highlights Zinedine Zidane and how he influenced the way he managed.
"Zidane changed my idea about football, I was so focused before Juventus on 4-4-2 and after with Zidane, I changed, I wanted to put him in the best position for him to let him be more comfortable on the pitch", Ancelotti said.
The Italian also spoke about managing players of Cristiano Ronaldo and Sergio Ramos' quality.
"Strikers like Ronaldo who are able to score every single game, you don't have to give too much information defensively. Sergio Ramos also has a fantastic quality. I think his best quality he has is not tactically, it's not technically, it's character and the personality that he has and the ability he has to motivate the people around him, like his team-mates. Ramos during that period was important for this, he was always at the top when the game was important and in the key moment of the games".