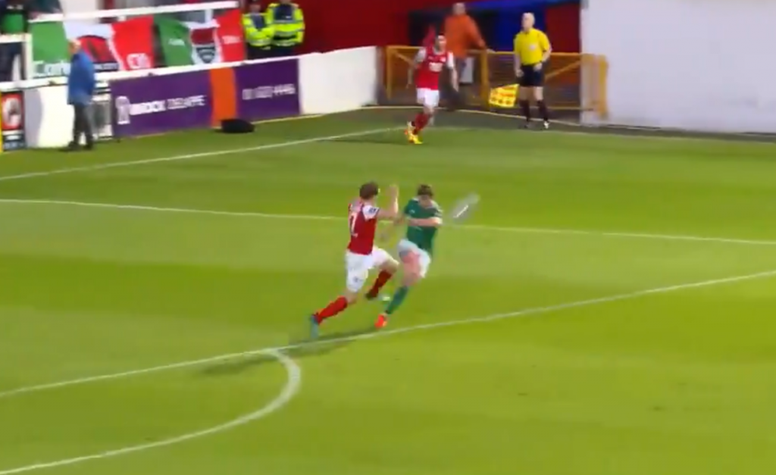 Footballer scores goal from inside his own box
It's not often that fans are treated to a goal of such heights but those watching the SSE Airtricity League match between Cork City and St. Patricks were in for a treat.
With the score at 2-1 in Cork's favour, St. Patricks won a corner at the death and sent all their players, including goalkeeper Tyson Farago, into the box.
However, it would prove to be a dammed decision as Cork not only successfully defended it but Sadlier's booted effort had more than enough weight behind it to eventually dribble into the back of St. Patrick's net.
Fans will continue to debate whether Sadlier meant it but it gave Cork a 3-1 victory, moving them within two points of leaders Dundalk with a game-in-hand.
Check out the goal for yourself:
27 May 2018