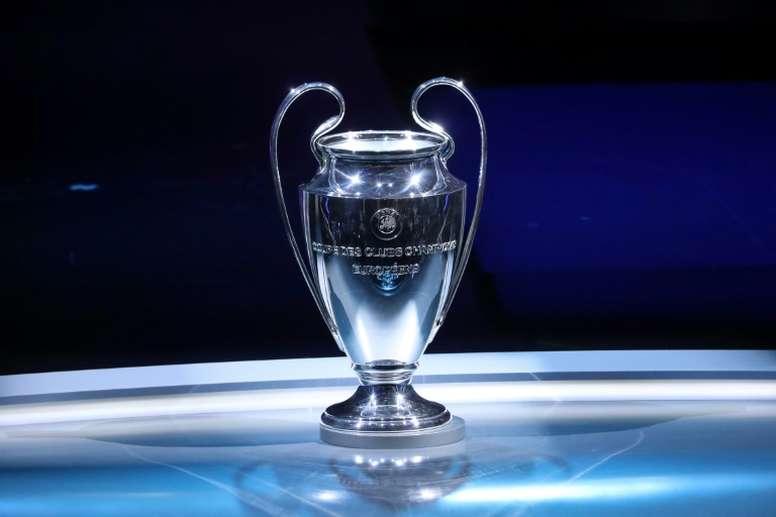 These are the confirmed ties for UCL 2019-20 quarter-finals
We thank you for joining us this afternoon! Tune back in during the month of August for more CHampions League coverage to come!
Some amazing matches! Which one will you be looking forward to?
A meeting between Real Madrid and Cristiano?
If Los Blancos beat Guardiola's team and the Italians do the same against the French, CR7 will meet his old team again.
Possible Madrid-Barça in semis!
If Zidane's team wins the first match and Setién's team wins the second, we could enjoy a thrilling 'Clásico' between Real Madrid and Barcelona in the Champions League semifinals.
The final therefore looks like this:
Man City/Real Madrid/ Lyon/ Juventus/ Napoli/ Barcelona/ Chelsea/ Bayern VS Leipzig/ Atletico/ Atalanta/ PSG
Another novelty: there is a draw to see which team will play the 'home' advantage in the final.
Now onto the semi-finals:
Champions League semi-finals to be played August 18-19 (Lisbon)
Man City/Real Madrid or Juventus/Lyon vs Barcelona/Napoli or Bayern Munich/Chelsea
RB Leipzig/Atletico Madrid vs Atalanta/PSG
Here are the results for the quarter-finals, which will be played August 12-15 (Lisbon)
Man City/Real Madrid vs Juventus vs Lyon
RB Leipzig vs Atletico Madrid
Barcelona/Napoli vs Bayern Munich/Chelsea
Atalanta vs PSG
A reminder of the draw as Paulo Sousa gets it started!
UEFA Deputy General Secretary Giorgio Marchetti and Paulo Sousa get it started.
Each team has virtual representatives following along online due to the situation...
Host Pedro Pinto has been discussing the changes that have had to be made because of COVID-19. The final was expected to be held in Istambul this year, but travel restrictions have forced it to be held in Lisbon, Portugal. We speak to Paulo Sousa who explains the proceedings and he will conduct the draw.
A quick review of what has happened in the past three months...
Due to social distancing measures, club representatives are not present in Nyon but are instead following it all on a live stream, like the rest of us. The master of the ceremony Pedro Pinto is speaking to Juventus legends Pavel Nedved and Giorgio Chiellini.
The event has started! Which team are you looking out for?
Here is some key info before we get started:
Who is involved?
There are four teams already qualified for the quarter-finals:
Atalanta (ITA)
Atlético (ESP)
Leipzig (GER)
Paris Saint-Germain (FRA)
There are four round of 16 ties still to be concluded:
Chelsea (ENG) / Bayern München (GER)
Napoli (ITA) / Barcelona (ESP)
Real Madrid (ESP) / Manchester City (ENG)
Lyon (FRA) / Juventus (ITA)
How do the draws work?
There are three draws: for the quarter-finals; for the semi-finals, pitting together quarter-final ties; and then a third to determine the 'home' side in the final for administrative reasons.
There are no seedings and no country protection, so teams can face opposition from the same national association.
Where will the games take place?
The final will be held at Benfica's Estádio do Sport Lisboa e Benfica
This season's quarter-finals, semi-finals and final will be played as a straight knockout tournament in Lisbon, Portugal in August. All these ties will be single-leg fixtures. The games will be split between Benfica's Estádio do Sport Lisboa e Benfica (which will host the final) and Sporting CP's Estádio José Alvalade
Hello and welcome to our live coverage of this Champions League quarter final draw!
It's been a different year, to say the least, which is why we are blessed (or is it cursed) with UCL football in August.
There are many questions about the current format considering the situation, which UEFA took their time to cover:
July 7, 2020