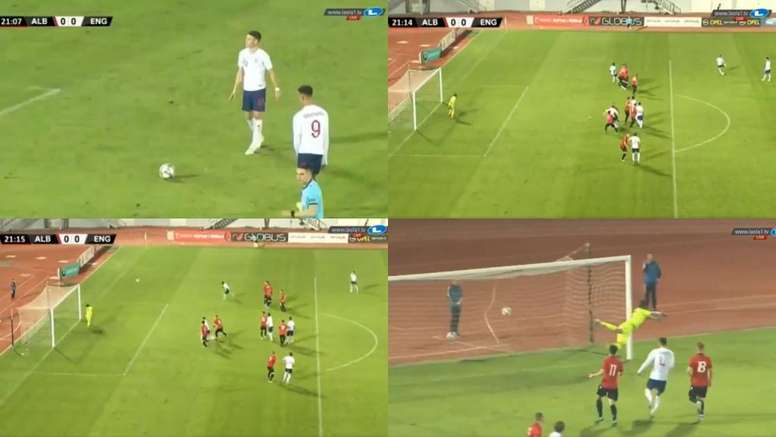 Foden with the left footed free-kick: Southgate, take note
20 minutes in and the score at 0-0, Foden decided to change that.
The referee blew for a very dangerous foul close to Albania's box. England U21 decided that Foden was the perfect man to take it. They weren't mistaken.
Foden shot with his left foot, and the effect, the power... everything was perfect.
The Albania goalkeeper got down well but couldn't do anything to avoid the tremendous missile from Foden. A precious goal with the City player reaffirming: "Southgate, here I am", he seemed to shout.