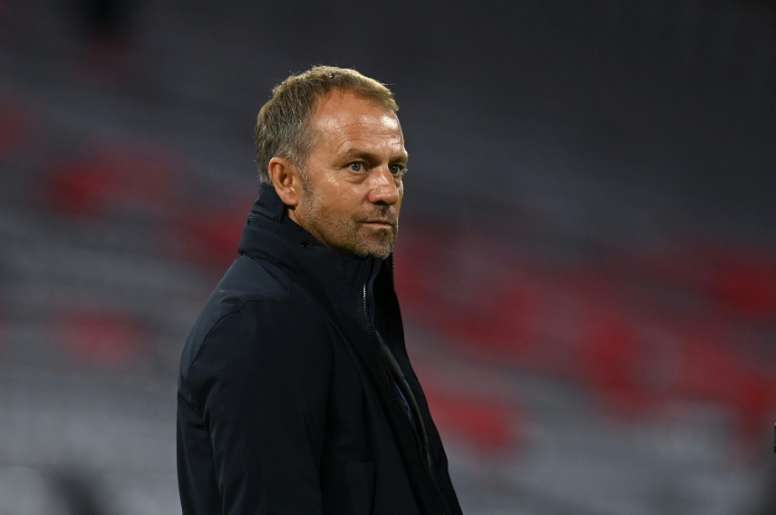 Flick refuses to replace Löw as Germany manager
The hard 6-0 rout that Spain inflicted on Germany continues to generate debate. Many people in Germany signalled Hans-Dieter Flick as the natural successor to Joachim Löw.
But the Bayern Munich manager has ruled out this idea outright, as he declared in the press conference for the Champions League match against Salzburg.
"Obviously I saw the match between Spain and Germany and felt the same as everyone else. I was disappointed with the way we played football. On the other hand, these things happen in our sport. One can suffer a bitter defeat", the Bayern manager commented.
And he added making clear that, for now, he's not thinking about anything else that isn't his club: "Everyone knows that I am living in the present, so these things are too far away to think about".