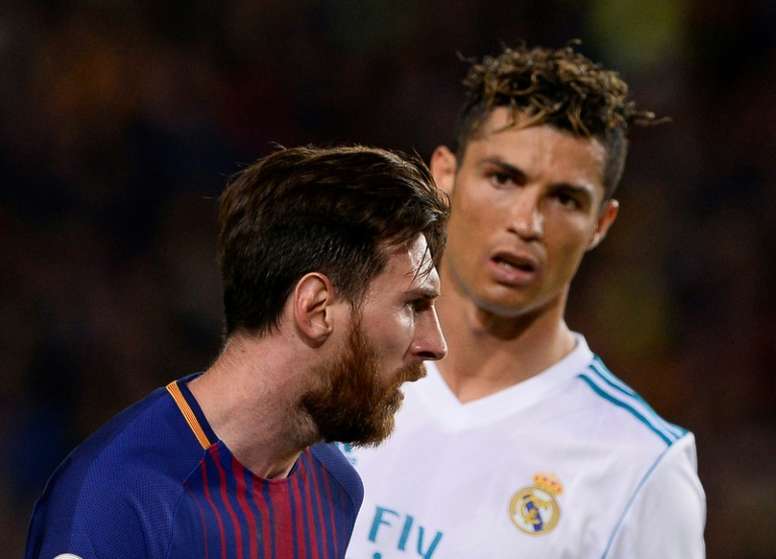 Five Greatest Footballers of the 21st Century
5. Thierry Henry
After briefly playing for Juventus, Thierry Henry signed to Arsenal for £11 million in 1999. It proved to be a great investment. Henry became Arsenal's all-time leading goal scorer, with 228 goals throughout all competitions. Henry also won the Premier League Golden Boot a record- breaking four times, and he helped the Gunners win two Premier League titles and two FA Cups. During the early 2000s, Henry was one of the most commercially marketed footballers out there, but he had the skills on the pitch to justify his fame. Henry is often considered to be one of the greatest strikers of all time.
4. Xavi
At present, Xavi Hernandez is the manager of the Qatar Stars League club Al Sadd. In his first year of management, Xavi helped the team reach the semi-finals of the AFC Champions League, although Al Sadd sadly lost against Al-Hilal FC, 6-5. People who love sports betting are now debating whether next time round, Xavi can take his team to the top. But Xavi Hernandez is not most well-known for being a manager, of course. As a player, Xavi was one of the greatest central midfielders the game has ever seen. He could spot and find space like no other midfielder. And with pinpoint-accurate passing, superb ball movement, and first-class ball control, he managed to give his teammates numerous chances. And Xavi rarely relinquished possession. Xavi won a total of 31 trophies for Barcelona and Spain, which is a record only surpassed by Andrés Iniesta.
3. Andrés Iniesta
If anyone can challenge Xavi to the title of "all-time greatest midfielder", it is Andrés Iniesta. The Spaniard is undoubtedly one of the greatest players of his generation. He is perhaps most remembered for being an integral part of the Barcelona team when the squad won two historic trebles in 2009 and 2019. Iniesta has 25 trophies, including four UEFA Champions League wins and nine La Liga titles, making him the most decorated Spanish footballer ever. He also won the UEFA Best Player in Europe Award in 2012 and IFFHS named Iniesta World's Best Playmaker in both 2012 and 2013.
2. Cristiano Ronaldo
The Juventus forward and Portugal captain Cristiano Ronaldo is without a doubt one of the greatest players of all time. His accomplishments include five Ballons d'Or and four European Golden Shoes. He has also won 30 major trophies since beginning his Primeira League career for Sporting CP in 2002 when he scored two goals against Moreirense to win the match 3-0. Ronaldo also holds the record for the most goals and assists in the entire history of the UEFA Champions League, with 130 goals and 40 assists. The Portuguese footballer is also one of only a few players to have made more than 1,000 professional career appearance and scored more than 700 senior career goals. Furthermore, Ronaldo is the first European, and only the second player ever, to score 100 international goals.
1. Lionel Messi
He has been the world's highest-paid footballer and only the second team-sport athlete to surpass career earnings of $1 billion (USD). So, Lionel Messi, arguably the most famous footballer on the planet, must have been doing something right since he relocated from Argentina to Spain to play for Barcelona at the age of 13. Messi made his competitive debut for Barcelona at the age of 17, in 2004. Messi is considered not just the greatest footballer of the 21st century, but also one of the greatest footballers in the history of the game. Just take a look at his accomplishments. He has won a record six European Golden Shoes and six Ballon d'Or awards, and with Barcelona, he has won a club-record 33 trophies, including four UEFA Champions League wins, six Copas del Rey, and ten La Liga titles. Indeed, with 444 goals, Messi holds the record for the most goals scored in La Liga, amongst many other records. For his club and country, the formidable forward has scored more than 700 senior career goals for his club and his country.