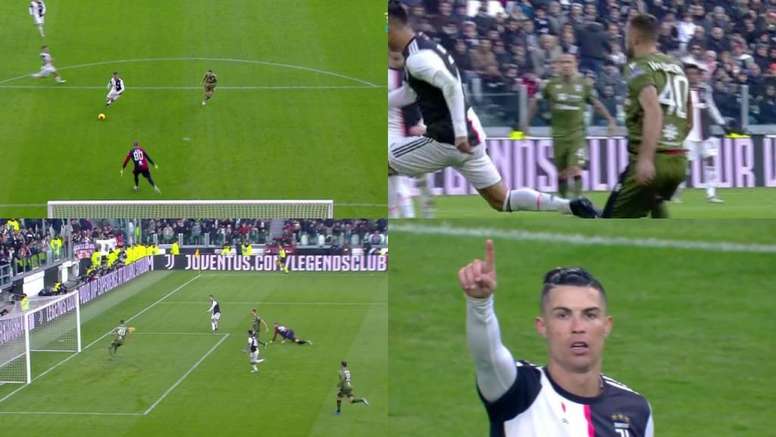 First game of 2020 and Cristiano scores
Cristiano is still hungry for goals. After an even first half in Turin with lots of mistakes in the Juve attack, the Portuguese appeared to break the deadlock.
The Cagliari defence made a terrible error. Walikiwewicz played a lateral pass on the edge of his own D and Cristiano intercepted it. He went past Olsen before tapping home.
Cristiano Ronaldo has now scored in 2020. The Juventus striker scored the opening goal when the fans were getting nervous after losing the Italian Super Cup.
The Cagliari goalkeeper could not save the arrive of Cristiano. Despite that, Olsen frustrated Juventus with top quality saves. He later scored a penalty to make it 2-0 before completing his hat-trick eight minutes from time after Higuain had got on the scoresheet.
The Portuguese is continuing his impeccable goalscoring form in 2020.
January 6, 2020