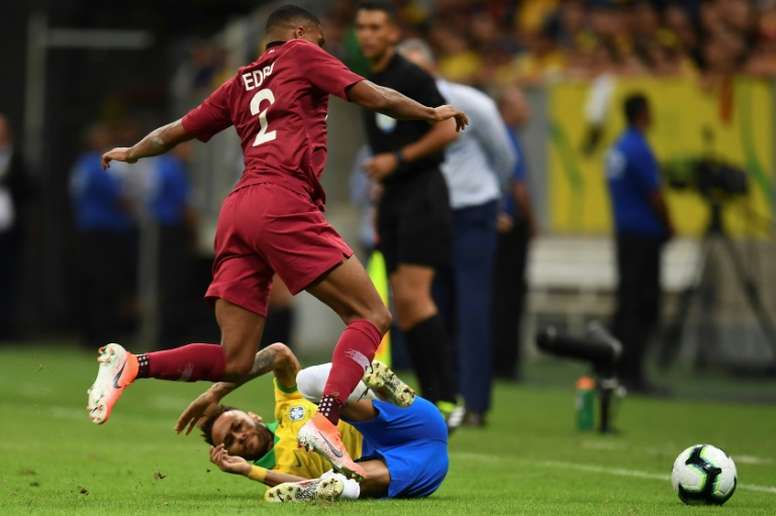 FIFA will have to pay PSG compensation for Neymar injury
After Neymar suffered an injury that will keep him out for some time during a friendly against Qatar, speculation began to mount over who would replace him in the Brazil squad - or if they would even be allowed to name a replacement.
PSG, who watched from afar as their star forward went down clutching his right ankle, will at least have the consolation of FIFA's injury compensation payments.
As he will miss the Copa America, Neymar's injury exceeds the minimum number of days set out in the Club Protection Programme, so the French club will be able to report the situation and FIFA will not be able to avoid paying out.
It is worth remembering that FIFA don't have to compensate the clubs if the injury of the player is only short term, but Neymar's ankle ligament damage looks set to keep him out for longer than the 28-day minimum stated in the rules.
In other words, the players are covered after the 28th day of their injury. Before that, the injury is deemed as 'normal' for the footballer in his line of work.
By missing all of the Copa America, it will be more than a 28-day injury and PSG will therefore earn money for every day that he is injured after the 28th. Even so, FIFA have set a limit of 7.5 million euros that they will pay out as injury compensation in a single year.