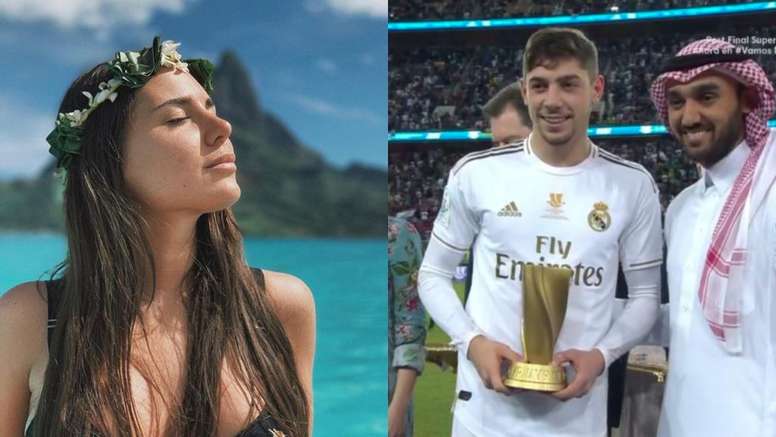 Fede Valverde's girlfriend dedicates emotional message to him
Fede Valverde was the man of the Super Cup final between Real Madrid and Atlético Madrid.
The Uruguayan was named player of the tournament, although what stood out was his hard tackle on Morata which saw him red-carded.
The passage of play, which avoided a very clear goal scoring opportunity, was as criticised as it was praised, but he was defended by his partner.
The player's girlfriend, Mina Bonino, defended the player after the match with an emotional message.
"All yours! Enjoy it, you deserve it more than anyone else. We're very proud of you. Nothing to reproach yourself for, you did everything you had to do and this is the reward. Pure heart and soul! Go Fede!", she commented on her personal Twitter account.
January 12, 2020