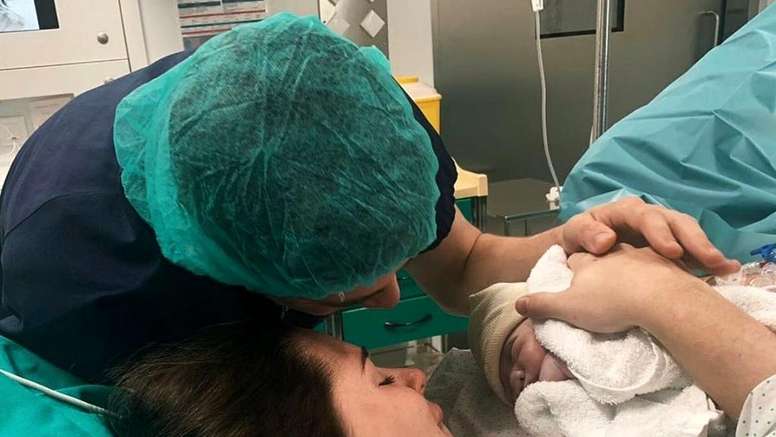 Fede Valverde and Mina Bonino, parents of 1st child after 14 hours of labour
The Uruguayan is a father for the first time alongside his partner, Argentine journalist Mina Bonino, who broke the news on her official Instagram account where she revealed that it is a boy who will be called Benicio, as well as highlighting the difficulty of labour that lasted 14 hours, "the last 3 very difficult".
"After 14 hours of labour, with the last three very difficult, I am convinced that one draws strength from where one does not have when bringing a child into the world, and all the pain was worth it. On 20/02/2020 at 00:02 Benicio Valverde was born in Madrid with a very difficult natural birth, but achieved", she shared.
"We love you, son. I hope you know how eagerly awaited you were and how much we wanted to meet you. To you dad, who is my partner, my husband, who was unconditionally by my side and while I was pushing you said: 'come on up, chimuela, he's coming out'. Here is our prize and this is your best goal", Mina wrote.
21-year-old Valverde thus received another piece of great news this season after managing to establish himself as a key player in Zidane's plans.