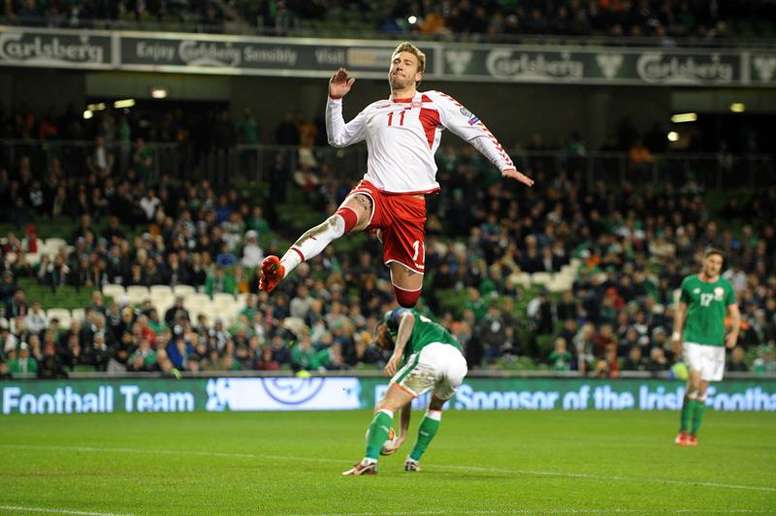 False cocaine and almost sexual abuse, the hard story Bendtner revealed
Upon hearing Bendtner's name, we can automatically think about a footballer who is already in the final part of his career. He is 31-years-old and is still playing in Europe, this season with Copenhagen. But it was very early, at the age of 17, when he signed for Arsenal, the real step that drove his career forward.
A little before, at 16, he had some difficult months in his life after a statement to forget by one of his friends. A story that the Danish striker himself tells in 'Both Sides', his recent autobiography.
As 'The Sun' tells, Bendtner has decided to keep his friend's identity hidden and use the nickname 'Silas' instead. Before going into detailm the attacker acknowledged that these events occurred on New Year's Eve 2003.
This Silas, Bendtner tells, offered to inhale a kind of white powder that were actually crushed caffeine tablets, although he made him believe that it was cocaine. He refused.
Minutes later, the Dane woke up and saw his friend touching his most intimate areas: "It was an exaggerated night. Silas had seen me with several girls. Still, I woke up knowing he was about to play with my penis".
"I responded just like any heterosexual teenager. It's not like I hit him or anything, but I scolded him like crazy," he remembered. He got up, got dressed and left, thus breaking his friendship with the aforementioned Silas.
Bendtner admitted that not long ago this same friend wanted to get in touch with him again, although he decided not to return to that relationship.