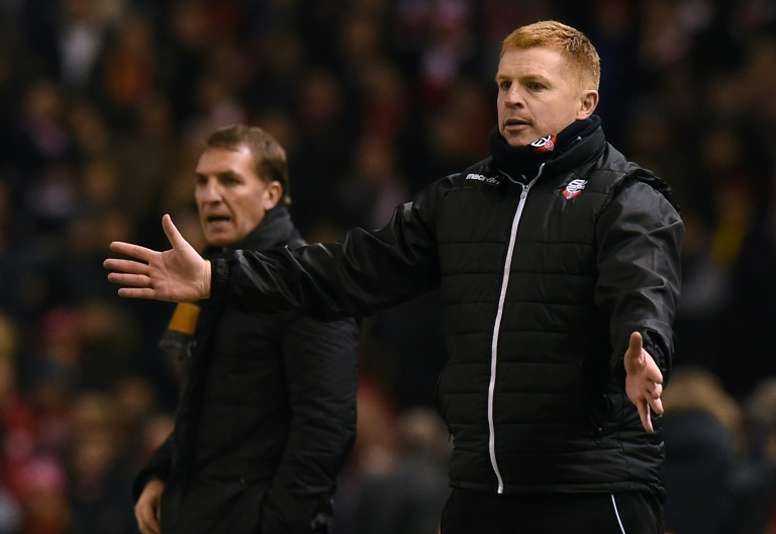 Authorities asked to investigate anti-Irish abuse
McClean, who was born in Derry, has been targeted again this year after refusing to wear the poppy and claims offenders who directed sectarian abuse at him have gone unpunished, whereas Lennon has been under fire for years going back to his playing days at Celtic.
Recently, he was hit by a coin thrown from the crowd during the Edinburgh derby - another fixture divided along sectarian lines - as his Hibs side took on Hearts.
McClean spoke out earlier in the week, accusing the FA of a double standard because he is an Irish Catholic: "If it was a person's skin colour or if it was anti-Muslim, someone's gender, there would be an uproar and it would be taken in a completely different way and dealt with in a different manner.
"Like in Neil Lennon's case in Scotland, because we are Irish Catholics, they turn a blind eye and nothing is ever said and done."
Following this, both the British and Irish arms of anti-racism group Show Racism the Red Card released a joint statement with the PFA of Ireland.
"Racism on the basis of colour, nationality, religion or ethnicity is not acceptable and all within the game have a responsibility to respond appropriately," they said.
"James McClean has stood in solidarity with team-mates who have experienced racism and spoken out. We stand in solidarity with James McClean, Neil Lennon and all those who experience racism.
"We call on both the Football Association in England and the Scottish Football Association to investigate all incidents of anti-Irish discrimination.
"We also call on both associations to invest funding in anti-racism education to help both supporters and young people understand the dangers and the impact of racism."