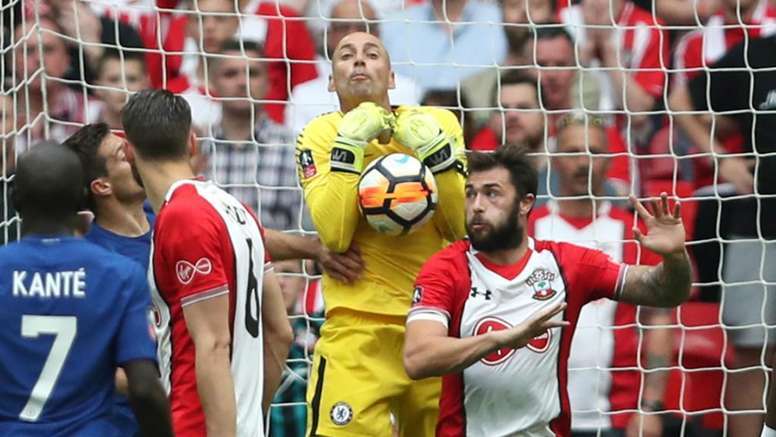 FA: 'No reason for Caballero VAR review'
Mark Hughes was angered after the game at the decision not to use VAR when Chelsea goalkeeper Willy Caballero appeared to drop the ball over the line for a potential goal that could have levelled the match at 1-1.
Referee Martin Atkinson had already blown for a foul on Caballero by Southampton striker Charlie Austin but Hughes called the whole incident a "match-defining moment".
However, the FA have told 'Sky Sports' that it was the referee's decision not to take the incident up to VAR who also saw no reason to overrule the on-field call.
The Football Association refused to explain it further.