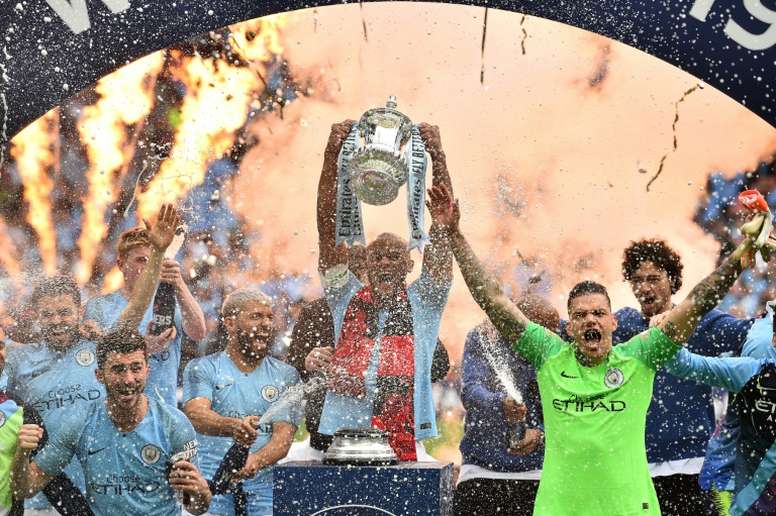 FA Cup to return exclusively to free TV for first time in over 30 years!
As more and more sport goes behind a paywall, there has been a pleasant surprise for football fans in the United Kingdom this Thursday. ITV and BBC will broadcast the FA Cup in full from the 2021/22 season for four years. Neither Sky nor BT will show any games.
ITV will have the lion share of games with over 20 to be broadcast by the company with the BBC showing 18 encounters. Both channels will each show two quarter-finals, one semi-final and share the final. The Community Shield is also included in the deal.
England's most famous cup competition will return to ITV after a five year absence when it shared the games with Sky Sports. Their coverage was not without controversy as games cut to advertisements at inopportune moments, nudity was shown in the dressing room, cameras were placed in poor positions and foul language was picked up by pitchside microphones. However, since February, the company has shown one La Liga match per matchweek, something which has received lots of praise as people have been able to watch the likes of Barcelona and Real Madrid for free.
The BBC, a key FA Cup partner, will remain with the smaller amount of games as is currently the case in their deal with BT. The company will show up to 18 cup games per season. This will be the first time no pay-TV company will be broadcasting any games since 1988.
In a market which is seeing less and less sport available on free television, the FA Cup has bucked the trend and made sure everyone in the UK is able to enjoy the competition.
May 23, 2019