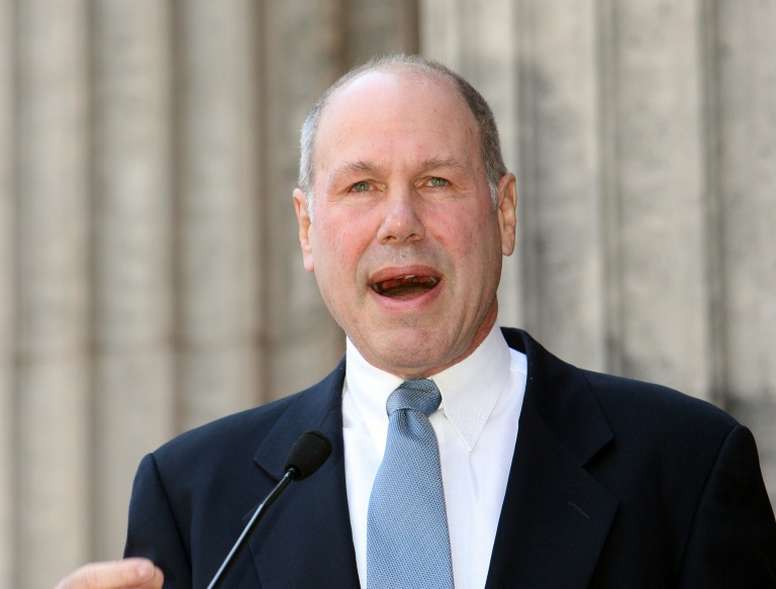 Ex-Disney boss completes Portsmouth purchase
Eisner's Tornante Company has been conducting due diligence since May and is believed to have paid £5.67 million ($7.44 million, 6.27 million euros) to buy the club.
Eisner and his three sons, Breck, Eric and Anders, will form the club's board along with Tornante president Andy Redman and Portsmouth chief executive Mark Catlin.
"My family and I are thrilled to take on this incredible responsibility as stewards of a football club with such a rich heritage," Eisner said in a statement.
"We have come to know the Pompey community in recent months and we are extremely impressed by their passion, dedication and love for their club.
"The football club wouldn't be here today if it wasn't for the against-the-odds commitment of Pompey supporters who came together and saved this club. This is and will always be your team."
Portsmouth were saved from going out of business in 2013 when the Pompey Supporters Trust purchased 48.5 percent of the club's shares.
California-based Eisner, 75, has bought a 100 percent stake in the club and pledged to invest an extra £10 million.
Portsmouth won League Two last season and begin their League One campaign at home to Rochdale on Saturday, with Kenny Jackett having succeeded Paul Cook as manager.
The south-coast club won the FA Cup in 2008 and were in the Premier League as recently as 2010, only for financial problems to send them tumbling down the English league system.
They have nonetheless retained their local popularity, averaging crowds of over 16,000 last season.
Eisner took charge of the failing Disney group in 1984 and transformed it into a powerful multinational media and leisure company before stepping aside in 2005.