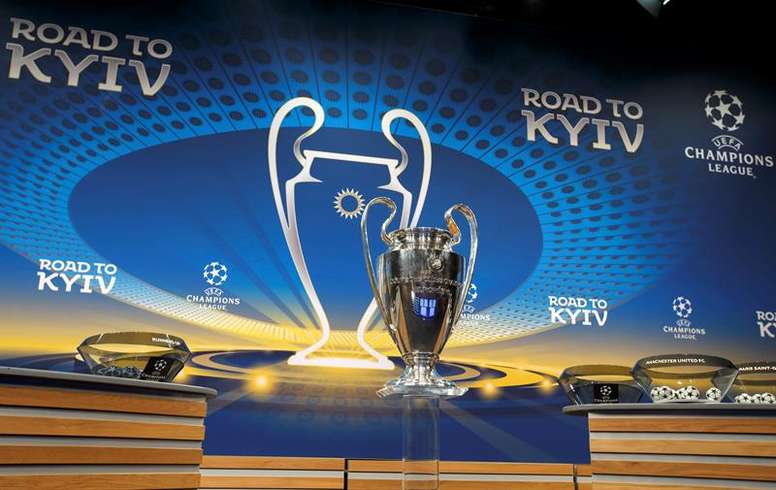 Everything you need to know about the Champions League semi-final draw
Nyon (Switzerland) will once again grab the attention of world football on Friday, when the UEFA headquarters hosts the semi-final draw for this year's Champions League. The draw will be at 13:00 (CET), and will decide who faces who out of a final four of Liverpool, Real Madrid, Bayern Munich and Roma.
Andriy Shevchenko, the Ukranian representative for the final due to take place in Kiev, will be the man drawing the names out of the hat. The legendary ex-AC Milan and Chelsea forward will be centre-stage in a ceremony that will be slightly different to the previous draws of the season.
The first significant change is the order of the draws. Up to this point the Europa League draw had taken place after the Champions League's, however now the order has been flipped. Europa will kick off proceedings at 12:00 (CET), as Atletico Madrid, Arsenal, Olympique Marseille and RB Salzburg all find out who they will face in the semis.
The second change is that as well as the teams being picked, there will also be a draw to decide who plays at 'home' in the final. With just four names to draw, this measure is intended to add to the excitement of the event.
What hasn't changed, nonetheless, is the scheduling. Just like previous draws, the semi-finals will take place over two consecutive weeks. The first leg games will be played on the 24th and 25th of April, while the return legs are scheduled for the 1st and 2nd of May.
The final four teams hold 22 Champions League trophies between them, so we are guaranteed an exciting set of fixtures. Today we find out what that set of fixtures shall be.