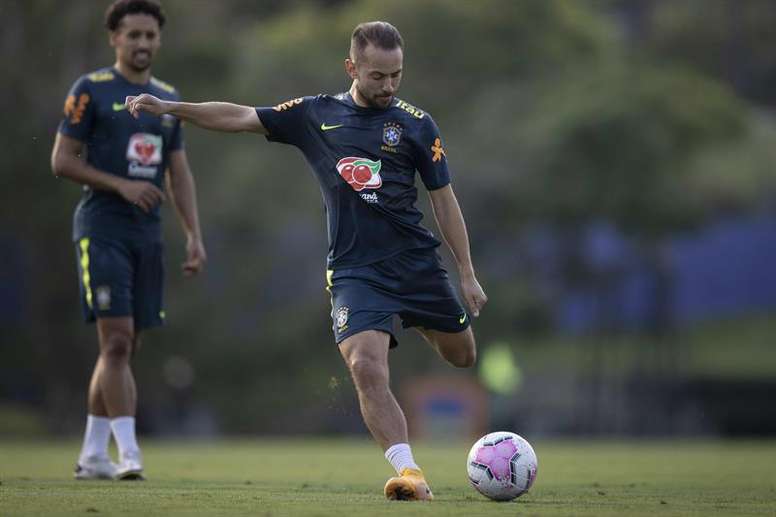 Éverton returns to Brazil... and to his favourite stadium
Éverton expressed his joy at returning to Brazil at the age of 31 and also expressed his excitement at having the opportunity to play again at Lima's National Stadium, where he won the Copa Libertadores against River Plate last year with Flamengo.
"I am very happy to return to the national team" and also about the chance to "play in such a special stadium again", which "brings back many good memories", he said.
Éverton also fondly mentioned Paolo Guerrero, with whom he played in Flamengo and will be out of the Peruvian National Team due to injury.
"He's definitely a great player. I had the opportunity to play with him and I know how dangerous he is. Unfortunately he is injured, but Peru has other great attackers," so "we will have to be careful and know how to use the ball to get to the goal," he said.