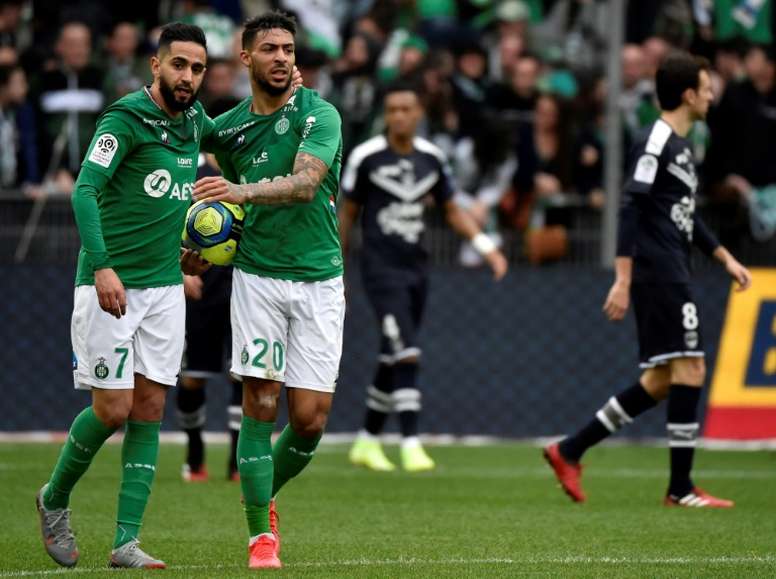 Everton get in the way of Betis and Bouanga
'Estadio Deportivo' assure that Denis Bouanga reportedly has a new suitor. After the growing interest from Betis in his signing, Everton have reportedly joined the fight for the Saint-Étienne player.
The 25-year-old winger has only been at the French side for one season, but his adaptation has been impressive. His figures speak for themselves: 12 goals and 4 assists in 35 official matches.
Hence there are already various clubs interested in the signing of a player who they have already renamed the 'new Aubameyang'.
After the first contacts between Betis and the French side, the press started to speak about some 20 million euros for the signing of the ex-Nimes player, a very difficult sum both for Betis and the Toffees.