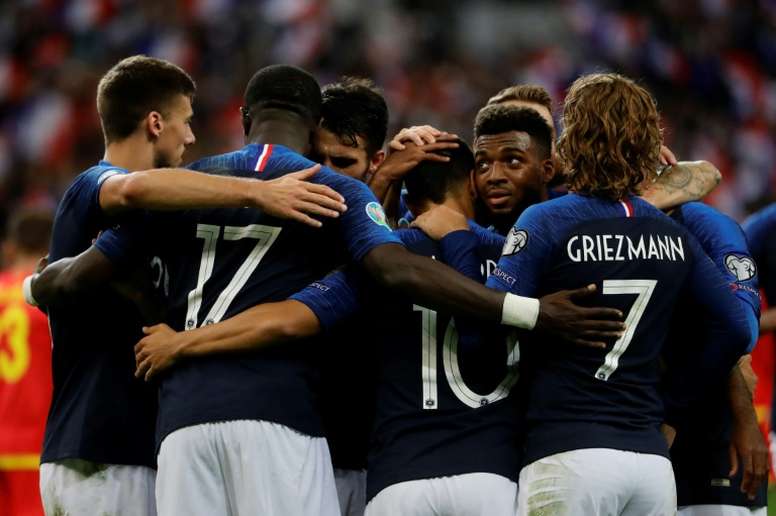 Euro 2020 qualifiers: the current standings
The days go by and we get closer to the end of the qualifying rounds for the upcoming EURO 2020. There's hardly any room for error and the teams involved know that.
There are 55 teams in ten groups; here's a breakdown of each group's action:
Group A
England continues to lead in the standings after beating Kosovo 5-3. Meanwhile, Montenegro lost at home to the Czech Republic (0-3). The Three Lions are still in the lead with 12 points and are very close to qualifying for the European Championship.
Group B
Ukraine maintains control over Portugal. The Portuguese, after two consecutive draws, have added two victories and that has placed them in the second position. Cristiano Ronaldo's exhibition against Lithuania has helped Fernando Santos' team to get closer to qualification. Meanwhile, Serbia beat Luxembourg (1-3) and is in third place. The last two positions are occupied by Luxembourg and Lithuania, respectively.
Group C
This group is worthy of deeper analysis, as it's proven to be the most competitive. Germany and Northern Ireland are competing for first place, while the Netherlands remains third. Belarus and Estonia close the standings. In Matchday 6, the Germans beat their pursuers, while the Dutch defeated Estonia 4-0.
Group D
In a new round of qualifying, Georgia and Denmark drew 0-0 while Switzerland beat Gibraltar 4-0. First in the group is Ireland with 11 points while Denmark is second with nine points. Switzerland is third with eight, Georgia remains in fourth with four and Gibraltar has not managed to get any points.
Group E
Croatia stands as the big favourite, but is maintaining a nice pulse with Slovakia in the table. Hungary is not far behind, much like Wales. Azerbaijan has slim chances with just one point.
Group F
Spain stands the leader of this group. They've won all their matches, most recently against the Faroe Islands (4-0). Sweden, Romania, and Norway are all battling it out for the second place. Malta and the Faroe Islands close the group with three points and zero respectively.
Group G
With four rounds remaining, Poland has a two-point advantage over Slovenia. This group promises to be quite competitive still, as Austria is not too far behind and could take advantage of any mistakes. Israel and Macedonia still have options.
Group H
The World Cup winners were also drawn a tough group. Iceland lost in Albania (4-2) and were three points behind France and Turkey, the two leaders. Both are hand-in-hand with 15 points and are close to reaching the European Championship.
Group I
The Belgian national team is showing why it's a fan favourite for the tournament. Their record is enviable: six games, six victories. They stand at the top of the group with 18 points; Russia is not too far behind with 15 points. Kazakhstan, Cyprus, Scotland and San Marino are all struggling.
Group J
Italy are closer to qualifying for the UEFA EURO after beating Finland 2-1 away. The 'Azzurra' could even make it through in the next round. Finland, Armenia and Bosnia fight for second place.