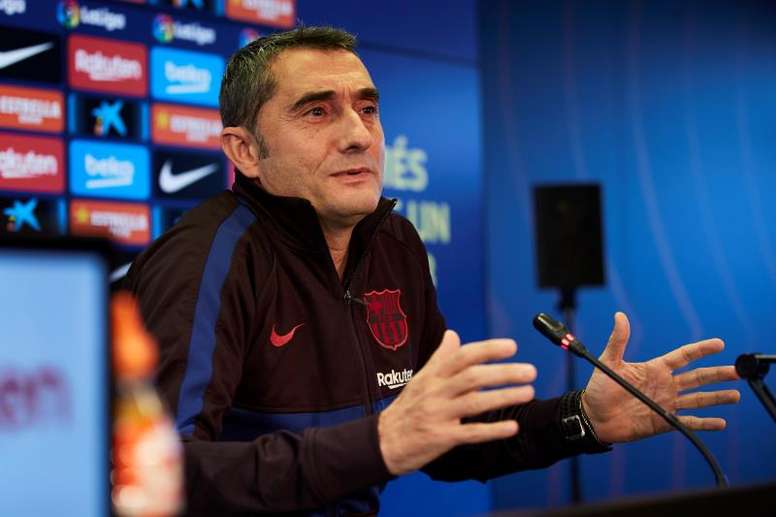 Ernesto Valverde is in a difficult situation
According to information from 'RAC1', the team's director has 90% decided that Valverde will leave. According to 'COPE', he will continue until the end of his contract. Nothing is clear. Independently from Xavi, who will take to the bench next season, the current coach's continuity has been put into question.
With the option of the Al Sadd coach postponed, it is also necessary to determine if Ernesto Valverde will finish the season at the Camp Nou. The confidence in him has been lost due to losing in the Super Cup, but, clear, if he leaves, it also means bringing someone temporary in.
The names that Barca like best, such as Ronald Koeman or Roberto Martinez, right now, with the Euro as a big focus, are not achievable, so logic dictates that the Spaniard will end the season with all the consequences.
There is a third option, more surprising, although not unlikely, that Valverde himself puts his position in the club's hands after the discomfort of having known about the negotiations with Xavi in the press and the doubts about his management.
The only thing that is certain for now is that this Monday Barcelona will return to training and Valverde will be in charge of it. According to 'RAC1', an emergency board meeting is planned to discuss the situation of the first team.
The last time Barca had to improvise with a coach was with Tata Martino. The Argentinean technician was the chosen one once the illness of Tito Vilanova meant he had to take charge in the day to day running of the team.