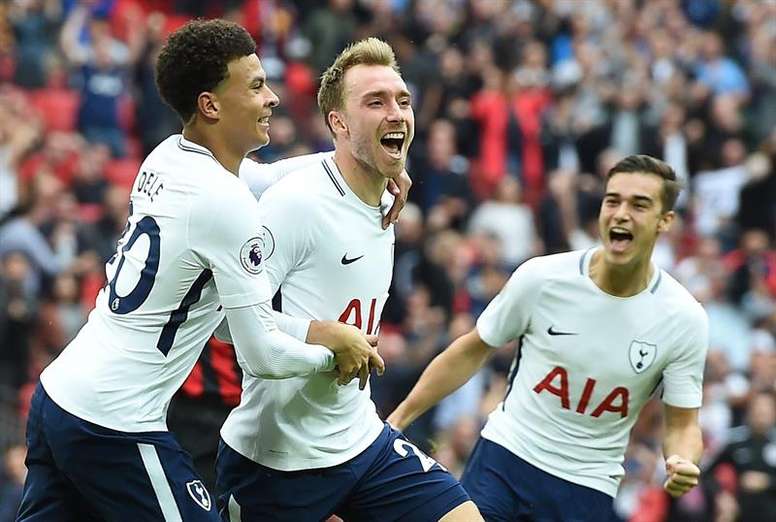 Eriksen credited the man who made him the player he is today
The Dane has been arguably the most consistent player for Tottenham this season behind star striker Harry Kane and will likely play a major role in the north London derby on Saturday.
Having joined Spurs from Ajax in 2013, Eriksen said it was at the Dutch club that he learned from former Gunners legend Dennis Bergkamp, who banged in 87 goals in the English top flight between 1995 and 2006.
"In my first year at Ajax we had some sessions with Dennis Bergkamp and Wim Jonk," Eriksen told 'Sky Sports'. "We did this passing drill with a striker from the team. We worked on certain movements, learning how to measure runs and then passing the ball to exactly the right place at exactly the right moment."
"Even then, you could always see Dennis' charisma and confidence on the ball. He always knew how to take his first touch and where the ball needed to end up afterwards," Eriksen heaped praise on Bergkamp. "I learned a lot from watching him and working with him. It helped me when I made it through to the first team."