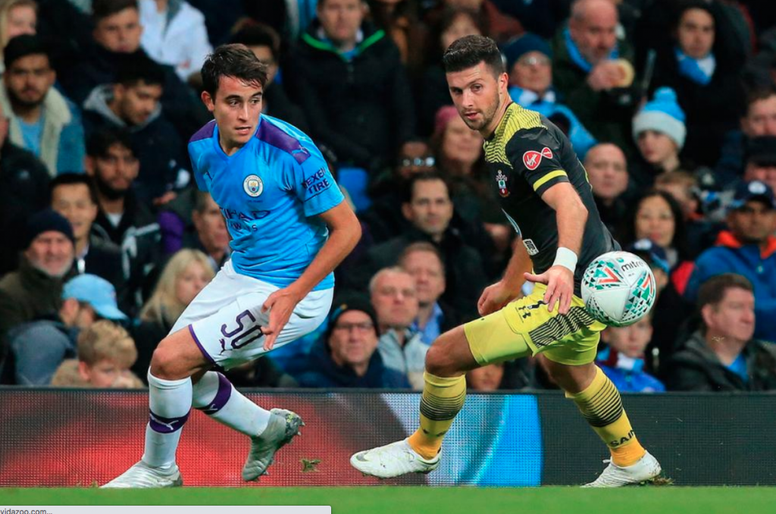 "Eric Garcia? Maybe in Barcelona they know something I don't"
The winter market is open. And at the Etihad they fear that there is a player on his way out of the squad: Eric García. The Catalan press claims that his signing with Barça is about to take place.
Guardiola was asked about Eric García's future and the coach took the opportunity to send him a message. "I hope that Eric Garcia does not leave," he said at the press conference before the Premier League match against Crystal Palace.
However, he seems to know full well that Barcelona are after the player: "Maybe they know more than I do? I don't know what will happen, honestly, but maybe it will. I can't say much more".
On another note, he focused on the match against Crystal Palace. "It's a team that knows what it has to do at every moment. They are intelligent, they defend well, they have quality upfront... In spite of the 0-7 against Liverpool, they do not stop having their weapons", he analysed.
Pep also spoke about the very worrying moment that is being experienced in England because of the pandemic. "We want to follow the protocols, but I don't think we are the cause of the problem. Don't hold us responsible," he said categorically. The footballers are in the spotlight for their celebrations and the City's coach wanted to settle any controversy.
"Let's hope that we score many goals ... but we will be careful not to hug," he said as a sarcastic farewell.