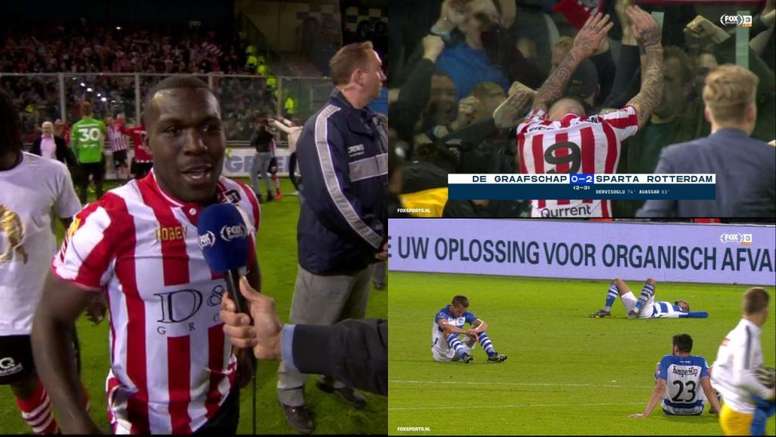 Epic fightback by Drenthe's Sparta Rotterdam to gain Eredivisie promotion
Sparta Rotterdam claimed a memorable promotion to the Eredivisie after overturning a 2-1 deficit with which they arrived at De Graafschap for the second leg. De Graafschap were relegated.
In the 73rd minute, it was goalless. One minute later, Dervisgolu made it 0-1 and caused nerved amongst the home faithful. Seven minutes from time, Auassar scored a historic goal which certified their promotion.
Royston Drenthe celebrated the heroic achievement along with his Sparta Rotterdam teamamtes. Drenthe had returned to football after a short break to get himself together again. This season, he has scored five goals and given seven assists.
He did not play in the second leg, but he did not seem to care. "I don't know what will happen next season, but I want to enjoy the moment. I came out of retirement for this, it's magical," he said on 'Fox'.
May 28, 2019