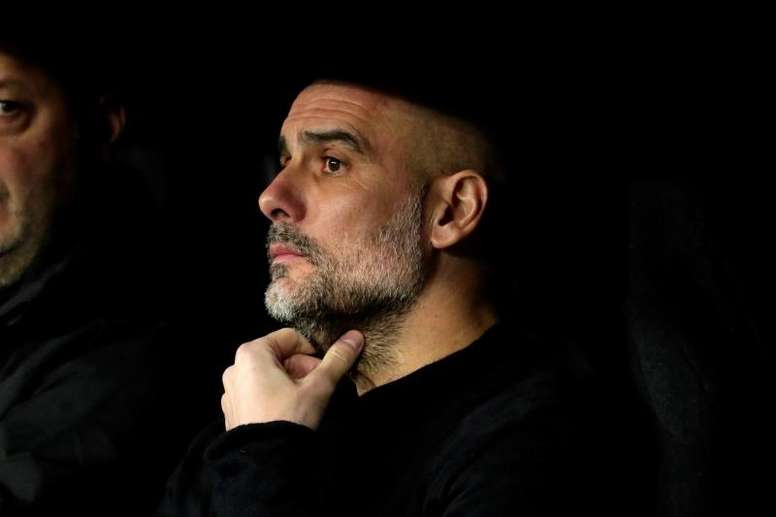 English press places Guardiola back at Barça
Rumours linking Pep to Barcelona are not new. In fact, some people have been dreaming of Guardiola's return since the day he left. But now the endless rumour has made a comeback. Two factors come together to give him credibility: the crisis of play and results of Barcelona, and the sanction Manchester City is exposed to, which could leave him without UCL football.
With Liverpool already champions, newspapers had to be sold. And nothing like a good front page to achieve this: with Barcelona in crisis, could Guardiola be on his way back?
"Barça wants Pep back," headlined the 'Express' on Sunday in its sports section. "And the Spanish giant believes it is possible if City's appeal is rejected," he said at the foot.
In its digital version, the newspaper goes further: "Barcelona plans a meeting with the Manchester City coach Pep Guardiola", subtitles the news. That is, the English themselves, for whatever reason, somehow conside that it is possible.
And why not? No matter how much Guardiola has reaffirmed his commitment to City, whether or not there is a sanction that will leave him out of the Champions League, coaching a team with only domestic aspirations is a waste of his genius.
Pep Guardiola has only one more year of contract with City. The negotiations about his future, as 'Express' point out, will take place when the season finishes. Then it will be known whether or not City can play the next Champions League.
The team's performance in the competition itself will also depend on its future. With a foot and a half in the final phase of Lisbon, after winning does what seems like an eternity to Madrid at the Bernabeu in the first leg of the round, not winning the longed-for Champions would be seen as another disappointment.
Whether true or not, the rumour makes sense. Barcelona, after two bad results with draws, has slim chances of winning LaLiga. Quique Setién, who arrived in winter after Valderde's sacking, is in trouble.
Barça is not doing well, and the return of the coach who gave them 14 titles in four seasons is seen as the solution to all problems.