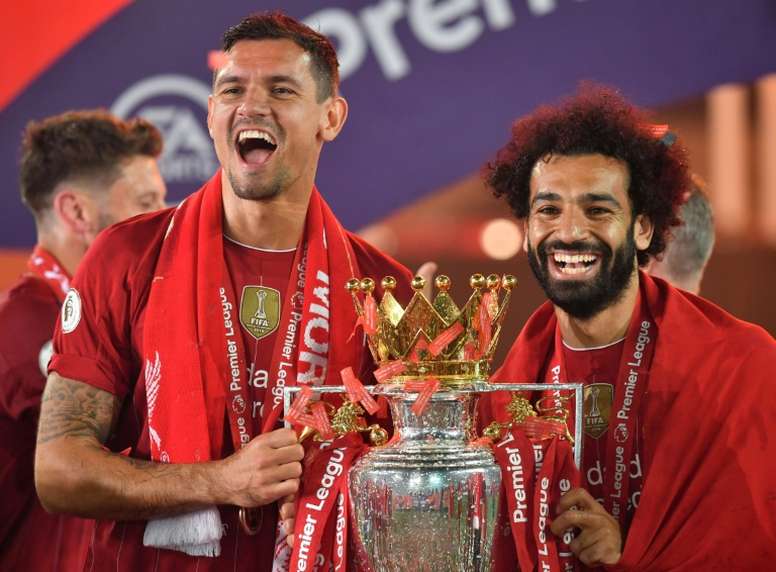 English Premier League - The most memorable moments of Season 19/20
2019/2020 season has been very spectacular. A lot has happened and many changes have been witnessed that changed football games for the better part of the season. Never would fans ever have imagined that they would have to enjoy the game from home and that going to the stadiums would be prohibited! Records have been broken and there have been moments worth remembering in the world's greatest league as captured in some of the best bookmakers. In this article, we look back at the most remarkable moments of the 2019/2020 season.
Arsenal /Watford beating Liverpool.
Arsenal fans are not very proud of this season. They have been knocked out of the Europa League and didn't finish too high in the Premier League. However, they celebrated when Watford ended Liverpool's dream of completing the season unbeaten! We don't have to remind you of the mighty days of Arsenal in 2003/2004 because Arsenal fans will surely do.
Other important highlights:
• Terminating the contract of Unai Emery.
• Appointment of Mikel Arteta.
• Taking down Manchester United by 2-0 at the Emirates stadium in January.
Leicester City beaten by Aston Villa in the Carabao Cup semi-final
Aston Villa initially had a tough first season in the Premier League, and before the coronavirus pandemic broke out, they were certain to be heading back to the Championship. They will however remember this season for beating Leicester City home and away in the Carabao Cup semi-finals. They also kept a clean sheet although lost 2-1 to Manchester City in the final.
Also:
• Drew 2-2 away to Manchester United in December.
• Beat Wolves 2-1 in the 4th round of the Carabao Cup.
Chelsea beaten by Bournemouth at Stamford Bridge
Bournemouth had been fighting to escape relegation prior to the Premier League suspension, having taken home only seven wins in their 29 matches. But beating the mighty Chelsea 1-0 back in December with a late Dan Gosling goal has been the pinnacle of their season. It was remarkable and fans will enjoy that for many days to come.
Other highlights:
• Securing a 1-0 win against Manchester United in November.
Brighton's 3-0 win against Watford in the opening weekend
There were high hopes and a lot of expectations after Graham Potter's 1st competitive match. After securing a win, Brighton fans were dreaming of finishing the league in the top half. However, things went south and their hopes shattered as they finished slightly above the relegation zone.
Other highlights:
• Securing a 3-0 win against Tottenham.
• 2-1 away win against Arsenal.
Burnley's 2-0 win against Manchester United at Old Trafford
For the 1st time ever in Burnley's history, they managed to secure a victory against Manchester United in the Premier League with a 2-0 win, credit to Chris Wood and Jay Rodriguez. They also managed to remain unbeaten for 7 Premier League matches before the league was suspended due to the coronavirus pandemic.
Chelsea: The double over Tottenham
The first season for Frank Lampard at Stamford Bridge has been slightly inconsistent but eventually turned out positive. Qualifying for next season's Champions League is a brilliant achievement. However, their highlight would be securing two wins against Jose Mourinho's Tottenham: 2-0 away and 2-1 at home. They also had a spectacular 2-0 win against Liverpool in the FA Cup.
Manchester United beaten 2-1 at Old Trafford by Crystal Palace
For the 1st time since 1989, Crystal Palace won at Old Trafford 2-1 thanks to Jordan Ayew and Patrick van Aanholt's 93rd minute winner! Man Utd had got an equalizer in the 89th-minute credit to Daniel James before van Aanholt's winning goal.
Other highlights:
• Winning against Brighton at the Amex Stadium in the A23 Derby.
Everton appointing Carlo Ancelotti
Everton was on a downhill trajectory under the leadership of Marco Silva and to replace him with the great Carlo Ancelotti pretty much-shocked everyone. One of the best managers football has ever produced is now at Everton!
Other highlights:
• Beating Watford 3-2 coming from 2-0 down.
• Beating Chelsea 3-1 in December.
Leicester City beating Southampton 9-0
Leicester City broke the record by crushing Southampton 9-0 earlier this season. This was the start of what turned out to be a great season for Brendan Rodgers' side. They went on to win 9 league games consecutively and also beat Aston Villa 4-1 away and 4-0 at home.
Liverpool's 44 league matches unbeaten
What a season this was for Liverpool! They had countless great moments while equalling and surpassing Manchester City's 18 leagues wins in a row.
Other highlights:
• Winners of the Club World Cup.
• Beating Manchester City 3-1.
• Beating Leicester City 4-0 on Boxing Day.
• Beating Everton 5-2 in the Merseyside derby.
• Beating Everton 1-0 with a youthful side in the FA Cup.
• Going 44 league matches unbeaten!
Real Madrid beaten by Manchester City at the Bernabeu
Man City has had tough times this season but winning against Real Madrid 2-1 in the Champions League last 16 was definitely remarkable for them. They also won the Carabao Cup and beat Liverpool on penalties in the Community Shield.
Manchester United signing Bruno Fernandes
Fernandes has been brilliant since joining the Red Devils in January. In his fourteen Premier League appearances, he has registered eight goals and eight assists. Meanwhile, Manchester United is yet to lose in the Premier League since his signing. To say he has transformed Manchester United's play is an understatement! They also beat Manchester City home and away.
Newcastle FC getting to the quarter-finals of the FA Cup
Newcastle was set to face relegation prior to the suspension of the league. They scored only 25 goals in 29 league matches. However, they managed to get to the quarter-finals of the FA Cup, the last time having been in 2006. They came 13th in the league.
Other highlights:
• Miguel Almiron scored his first Newcastle goal on his 27th appearance for the club.

Granit Xhaka booed by his fans
Arsenal has for many years been an unhappy, frustrating place, and all this anger turned to the poor performance of captain Granit Xhaka. He was substituted in a 2-2 draw at the Emirates when playing Crystal Palace and was scorned upon when strolling leisurely from the pitch. The situation later exploded when he cupped his hand to his ear and then tossed his shirt away as he went off the field.
He got dropped for a few weeks and got stripped of the captaincy. It will remain in the minds of many fans, but for the wrong reasons.

David Martin makes his West Ham United debut
David Martin grew up wishing to play like his father, Alvin, who spent more than 15 years at West Ham, playing over 600 games. When he finally joined the club as a youngster, he didn't spend much time, as he kept bouncing from one club to another for nearly 20 years.
At 33 years, his dream of playing at West Ham was brought to life after signing up as a 3rd choice goalkeeper. After Fabianksi got injured and the second choice made a few mistakes too many, David was given the chance to play for his father's club in a game at Stamford Bridge.
They won 1-0 and David gave a fantastic performance. At full time, he sank to his knees bursting into tears. His dad had to take a break from his commentary for TalkSPORT to go and embrace his son in an emotional turn of events, just in front of the press box.