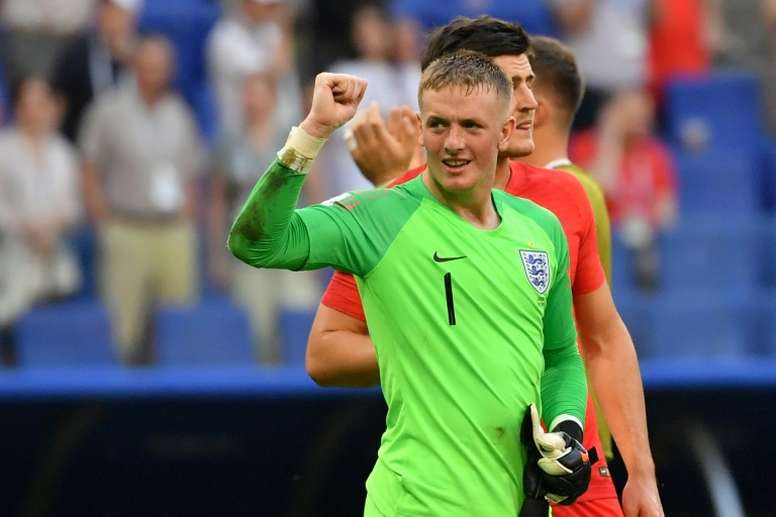 'England to benefit from empty arena', says Pickford
Croatia will be serving the second part of their two-game punishment - handed to them after a swastika was marked on their field before a match with Italy - and no fans will be allowed into the stadium for the clash in Rijeka.
The match will be played behind closed doors with only players and staff present, though Pickford believes the abnormal situation could help England.
Speaking to 'Sky Sports', the 24-year-old remarked: "We [Everton] played there against Hajduk Split in the Europa League qualifier and [it was] very hostile, the fans were crazy, I thoroughly enjoyed it and it got me up for the game.
"But now we've got a 'no fans in the stadium' ban; but I think going away from home you're up against hostile crowds so hopefully this can give us the upper hand.
"I think it will feel a bit different, but it's how you react to it."
Pickford is set to start against Croatia, though insists he will do all he can to keep challenging for the number one spot.
"I never rest and hopefully I'm No 1 and I've got the shirt.
"I felt I had a shot at the World Cup to take the chance and I think I took it. The fans will maybe say I did as well.
"But the competition for the goalkeepers is great and I think when I come away here [with England] all four of us enjoy it and we each want to get better as a group and as individuals."