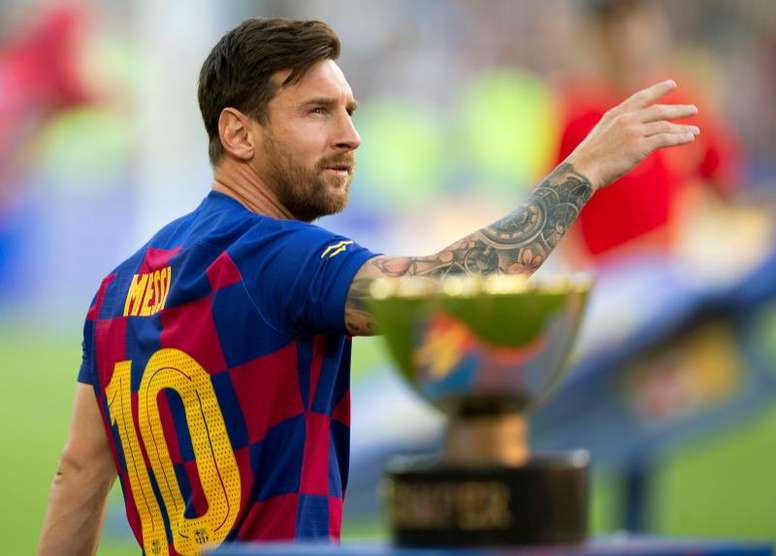 'El Pais': Messi could leave Barca in whichever summer he wants
Leo Messi's injury has marked the start of Barcelona's season. The Argentine still has not yet played a game for Barcelona this season and once again his importance within his life-long team has been made obvious.
Leo has a contract until 2021 with Bareclona and many people are already thinking he will renew next summer in order to avoid speculation. However, far from what has been told to the public, the footballer seems to have the option to unilaterally terminate the agreements with Barca every year.
Confirmed by 'El Pais' from sources near to the player and to Barcelona, "we assume that he can stop whenever he wants, at the end of each season, as agreed by both parts", the aforementioned source states.
It is a renewal like the one they agreed in the days of Iniesta, Xavi or Puyol. While the last one did end up being a 'One Club Man', Iniesta and Xavi ended up finishing their career away from Camp Nou.
While it might seem that the club is at the expense of the Argentine, the truth is that Messi has preferred to analyse his future. He wants to check every summer that he is fit and that he is comfortable at the club before deciding whether or not to continue.
Messi has not hidden in the past that he would like to finish his career in his home country, although given his fame it could be complicated and, in any case, there would still be enough for that to happen.
The last renewal of Messi's, in which it went from a termination clause of 250 to another of 700 million euros, was tortuous and required several meetings between the player's family and Josep Maria Bartomeu.
Now it has been known that such a clause might not help much if Messi decides to leave Barcelona. Something he can do year by year, summer by summer