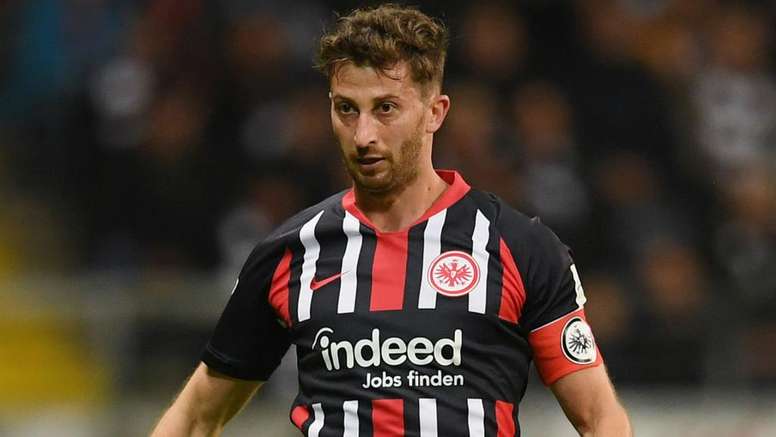 Eintracht Frankfurt skipper Abraham banned for taking out Freiburg coach
Eintracht Frankfurt captain David Abraham has been given a seven-week man for "punching" Freiburg coach Christian Streich during Sunday's Bundesliga match, the German Football Federation (DFB) has confirmed.
A Bundesliga match descended into mayhem after Eintracht Frankfurt captain David Abraham knocked Freiburg coach Christian Streich to the ground as his side trailed 1-0 in injury time.
As Abraham was running to collect the ball for a throw-in with his team searching for a late equalizer, he made a beeline for Streich, bumping the 54-year-old to the ground in the process.
A melee ensued, after which Abraham and Freiburg midfielder Vincenzo Grifo, who had been substituted earlier in the match, were both sent off. Frankfurt's assistant coach Florian Bruns was also yellow carded.
"David Abraham is a very emotional player," said Streich. "He ran towards me at full speed, wanted to grab the ball and score a goal somehow. I couldn't avoid him, and he ran me over. That's all."
However, the German Football Federation clearly thought otherwise as he will now stay on the sidelines until after the New Year.
November 10, 2019