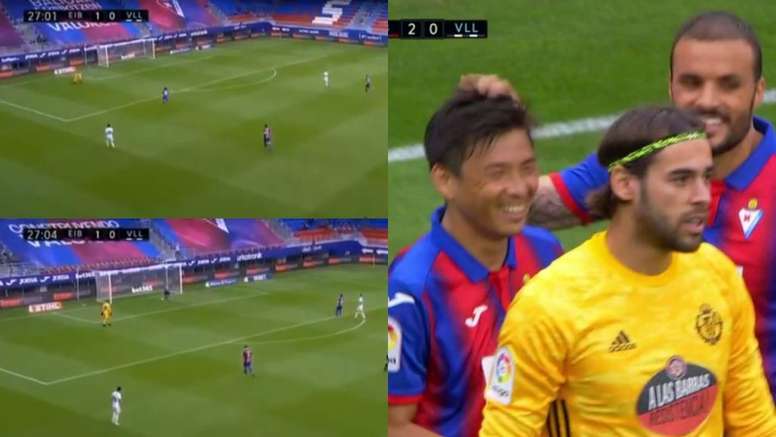 Eibar score crazy goal in La Liga after goalkeeper slips!
It was a meaningless game between Eibar and Valladolid and these types of matches can end up being like charity affairs. Eibar went 2-0 up and the second goal would not have been out of place at a charity game.
After Bigas made it 1-0 from a set piece, Valladolid tried to get an equaliser, but it went horribly wrong for them.
San Emeterio looked to pass back to his goalkeeper, but the defender did not see that Caro was to the side of the goal. The defender sent the ball towards the middle so Caro had to turn. As he turned, he slipped and Inui ran onto the loose ball before tapping into an empty net unopposed.
The Japanese player was almost embarrassed to celebrate. After scoring, he threw the ball to Caro, who was just in front of him, before high fiving his teammates while laughing uncontrollably despite trying his best to keep a straight face. Absolutely hilarious unless you are a Valladolid fan, of course.
July 16, 2020