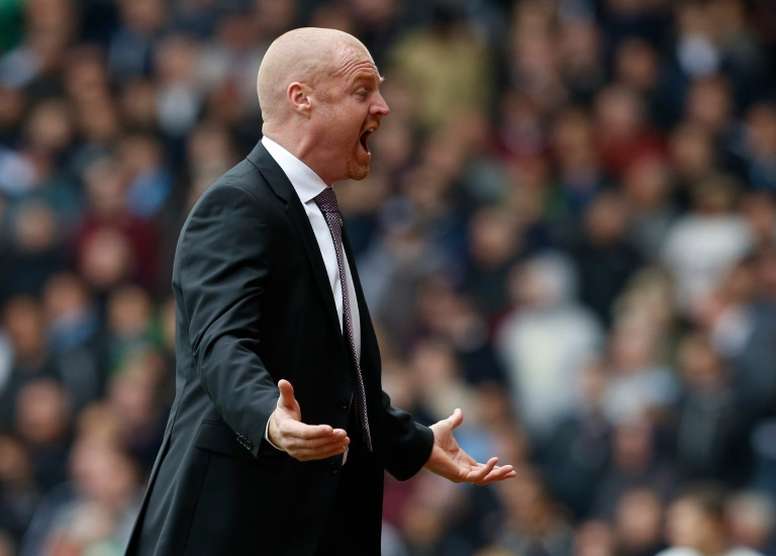 Dyche: Retrospective bans will stop diving
The issue of diving erupted once again as Hull's Robert Snodgrass dived to win his side a penalty, which he converted, helping Hull to what could be a vital point against relegation rivals Crystal Palace.
The Hull City winger admitted after the match that he had dived and apologised for his attempt to con the referee - successfully - into winning a penalty.
Apologies from my end it was never a penalty, but genuinely thought defender was going to slide, so tried to ride the tackle

— Robert snodgrass (@robsnodgrass7) December 10, 2016
Just one week earlier, Tottenham's Dele Alli also appeared to dive, winning his team a penalty against Swansea, and Burnley manager Sean Dyche was his ever brutally honest self when giving his assessment on the situation.
"Introduce retrospective bans and it will be gone. I'm stunned it's not been introduced," said Dyche.
"Certain teams would have three or four players done immediately, from a warning in private to the manager up to a three-game ban.
"It's simple to officiate. You have a panel of experts and give out bans.
"Within six months the panel would be defunct because people wouldn't be doing it anymore".
He added: "It's got to a level now that it's that theatrical that I'm surprised people don't just start laughing.
"It's gone too far. It's ridiculous. There are fans out there who must be tired of seeing it and I'm tired of how it's crept into our game to become accepted.
"My son plays and I can assure you there are kids diving all over the place. That cannot be right. If you caught your kid cheating in a maths test what would you say? You'd go mental, absolutely mental.
"Seemingly in football it's OK if little Johnny dives, it's clever. But is it clever to cheat? I don't think so.
"Kids copy the coloured football boots, the haircuts, the skills, they're going to copy the way they act as well".