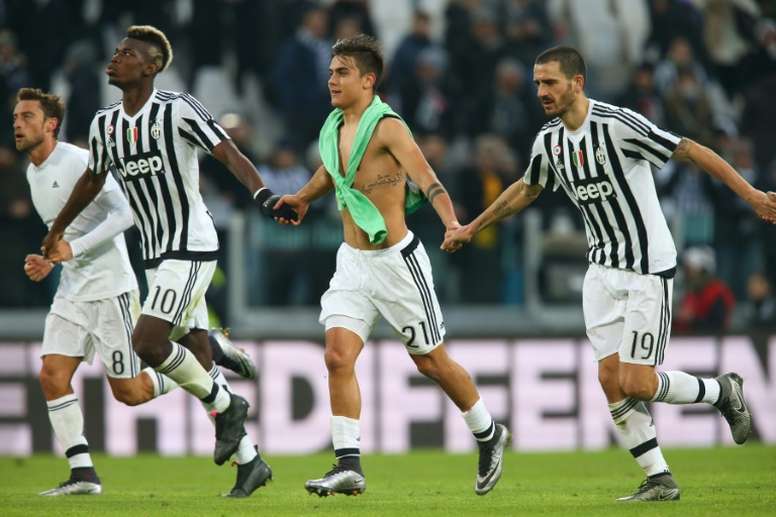 Dybala and Bernardeschi could be sold as part of Pogba deal
Juventus are reportedly in talks with Mino Raiola with regards to signing Paul Pogba. The Serie A outfit want the Frenchman back and it all looks set for a return next summer even though clubs' finances do not permit big money moves.
Pogba joined Man Utd for 120 million euros. It looks difficult for Juventus to pay that amount of money and an example of that was last summer. There were more swap deals and part exchanges rather than multi-million pound moves.
Therefore, 'ESPN' reports that Juventus are thinking of a swap deal to reduce the cost of Pogba's transfer. They do not want to spend big on him and that is why they are willing to let key players go.
The cited media outlet says that the Juve board are thinking of selling Paulo Dybala and Bernardeschi to United so that they will let Pogba go. They know his situation is difficult, but United will not let him go for nothing.
The Argentine's situation is the one that stands out out of all of them. The Juve sporting director and his team have been trying to get him to renew his contract for months, but nothing has been sealed as of yet. There was certain optimism, but this new window could change things.
It is not the only time this has been spoken about. Weeks back, 'The Independent' ended up talking about a swap deal involving Cristiano Ronaldo because of the financial difficulty of having both Pogba and Cristiano Ronaldo. Juventus want to rebuild their squad around Pogba and it remains to be seen how they will do that.