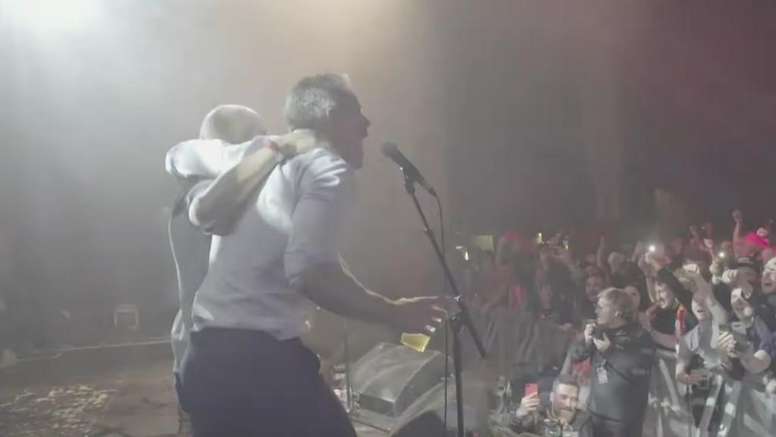 Drunk Jamie Carragher sings to Salah and Van Dijk
The euphoria and celebration of Liverpool's amazing feat of reaching two Champions League finals in a row after an insane comeback against Barcelona continues on days later. In this case, it's a viral video of a Liverpool legend that grabbed people's attention.
Jaime Carragher, known for his vocal support of his former club and the occasional Twitter war with Gary Neville, was seen blasting out Liverpool chants at an event hosted at the Liverpool Olympia. Jaime Webster, now famous for being the composer of last year's hit "Allez, Allez, Allez" song which lead Liverpool all the way to the UCL final, invited the team's legend on stage, where he quickly stole the limelight.
Carragher, of course, did not let go of his pint while he sang one of Anfield's preferred songs of the season, dedicated to Mohammed Salah and Virgil van Dijk.
The euphoric former Liverpool star seemed to be having a great time along with other fans.